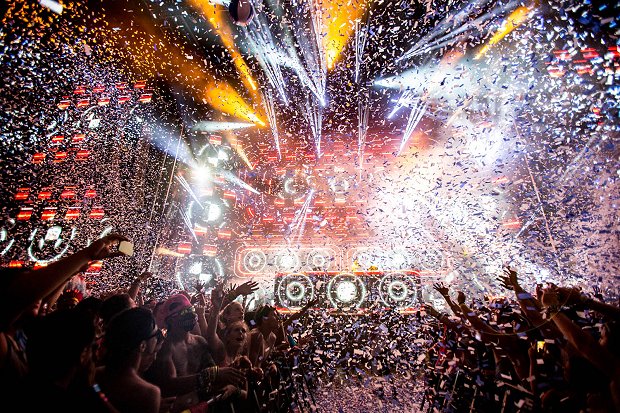 Image via nypost.com
Direct marketing is the process of bypassing intermediaries to communicate directly with fans, build awareness, and generate sales. Emailing tour dates, texting announcements about contests, posting website links to your fundraisers, even phoning reminders and mailing postcards about your record release are all direct marketing methods. In all cases, the most important ingredient needed to ensure success is persuasive content. As they say, "Content is king." Here are nine brief tips that can help make sure your fans follow your lead and fulfill your marketing goals.
1.
Say the most important things first
The first line of any correspondence is always the most important and establishes whether your intended receiver will even pay attention. Thus, begin your marketing massages by stating who you are, addressing the most unique benefit that you're offering (free download, album stream, etc.), and finding some interesting hook or question that gets your fans' attention and ultimately draws them in.
2.
Provide more detailed information
Hold your fans' interest and help them decide to buy your album, donate to your campaign, come out to your show, etc. by indicating your key selling points. It's not enough to merely explain where you're playing and when. Tell your audience why they should get in their cars and come to your show. In other words, explain what's in it for them.
3.
Use attractive graphics and logos
If the direct marketing method you're using calls for it, use an attractive graphic that shows off your band, or otherwise intrigues or shocks the viewer. Your album cover, your beautiful studio, your stage setup, or your fans beating each other up in the mosh pit are all par for the course. Including your logo will also build your brand image and increase brand awareness. Whatever you use, just be sure that your graphic matches with your opening headline.
4.
End with a call to action
Toward the end of your marketing communication, get your fans to act by including a polite command (aka "call to action"). For instance, "To RSVP for the show and exclusive afterparty, be sure to visit www.example.com/JulyParty while tickets last." Remember, the whole purpose of direct marketing is to get your fans to do something.
5.
Use a marketing information code
Be sure to monitor the success of your direct marketing campaign by including a unique reference code. For instance, the special URL in the example above ending in "JulyParty" (www.example.com/JulyParty) makes tracking simple, since the site it links to is built specifically for the event. By adding Google Analytics to the page, you'll know precisely how many people responded to your message, whether an email, postcard, or phone call.
6.
Keep it simple
Remember the acronym KISS (Keep It Simple, Stupid) when laying out your designs, crafting telephone scripts, or writing fundraiser pitches. The more you say, or the more cluttered a correspondence appears or sounds, the more confused people can get. Confusion equals fewer responses.
7.
Strive to use trigger words
Craft your correspondences using words that resonate positively with your fans and colleagues. Avoid all negative words! When calling someone, such as a club booker, don't start with, "Sorry to bother you," because you're already associating your name with the word "bother." Instead, use words that push their buttons, like "experienced," "confident," and "connected." Just be sure to tell the truth.
8.
Use the right colors and fonts
Use colors and fonts that are consistent with the band and brand image (mood, vibe, and attitude) you'd like to project onto your fans, no matter if you're choosing envelopes, designing postcards, or building websites. The stronger you project what you stand for, the more likely you'll win over loyal fans.
9. Adapt to each fan or audience
And finally, read classic sales books like Zig Ziglar's Secrets of Closing the Sale and remember to "think and act like the customer." For instance, when calling someone who's upbeat, adopt a high-energy personality. When calling someone who's low-key, adopt a mellow personality. When responding to emails and texts, I strive to use the exact same tone and words that the sender used. This helps to win over fans and ultimately achieve goals. As Robert Bly says in The Copywriter's Handbook, as long as you're genuine, "mirroring your customer establishes trust."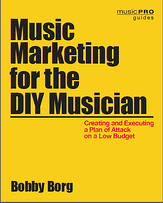 Bobby Borg is the author of Music Marketing For The DIY Musician: Creating and Executing a Plan of Attack On A Limited Budget (September 2014). Find the book on Hal Leonard's website under "Trade Books", or Amazon. Signed copies with a special offer are also available at bobbyborg.com.