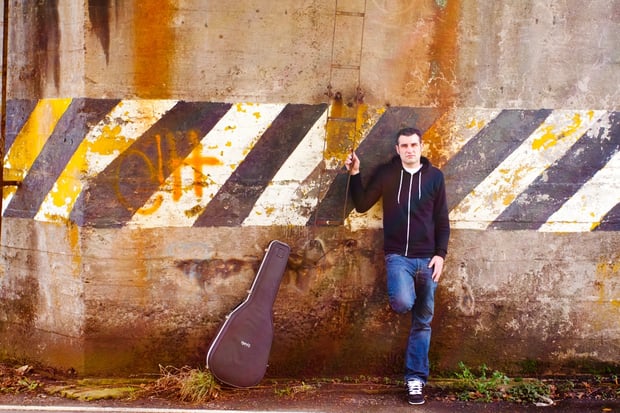 Image via Shutterstock
Photo shoots are critical. They provide the visual of your band and they should complement and support your sound. There shouldn't be a disconnect. I don't care if you have an artful presentation or seek to elevate mystique. If you're starting out, you still need to have a strong and memorable visual in the form of a photo. These photos will accompany media coverage of your band and help you become recognizable, which is mission critical.
Here's what not to do with your band photos or photo shoot.
1. Bad photoshopping
When the photoshopping is so obvious that it's as though the band members in the photo weren't on the same planet, much less in the same room, you have a monster problem. It's easy to spot bad photo editing, and it will translate even worse in the print or digital space. Using a silly or unrealistic background for effect is also a bad idea. Try taking photos in an actual cool spot instead of faking it.
2. Oversaturation
If you mess with the colors, and it looks like you've used too many filters, you don't look real. If you look fake, people won't take you seriously. They will assume your music is as fake as your picture.
3. Dress in the wrong clothes
Don't dress in clothes that make you look or feel uncomfortable. That discomfort will come across in the images. If you wear all black in real life, wear all black in your promo photo. If you live in a leather jacket, rock it in some of your promo pics. In essence, you need to look and act like... you.
4. Adopt stiff poses
Do not overdo it with wooden posturing or adopt a stiff pose. You want to display badassery and confidence, and that's all in how you pose. Know your best "side" or posture, too. Try crossing your arms, posing from the side, and loosening that jaw a little. Those are suggestions from a magazine editor. See how many things you have to think about? You can also reach out to a photographer in your local area for some tips.
5. Ignore your photographer
If you can afford a photographer or have a bro situation with a local photographer, remember to listen to him or her. Photographers are experts. They know how the end result will look. There are tons and tons of talented photogs working in local markets who are looking to showcase their skills and have their work be seen. Why not make friends with them for a mutually beneficial photo shoot? That helps you avoid the nonsense of bad Photoshop and editing jobs that result from not having a pro or aspiring snapper helping you out.
Next up:
Amy Sciarretto has 20 years of print and online bylines, from Kerrang to Spin.com to Revolver to Bustle, covering music, beauty, and fashion. After 12 years doing radio and publicity at Roadrunner Records, she now fronts Atom Splitter PR, her own boutique PR firm, which has over 30 clients. She also is active in animal charity and rescue.