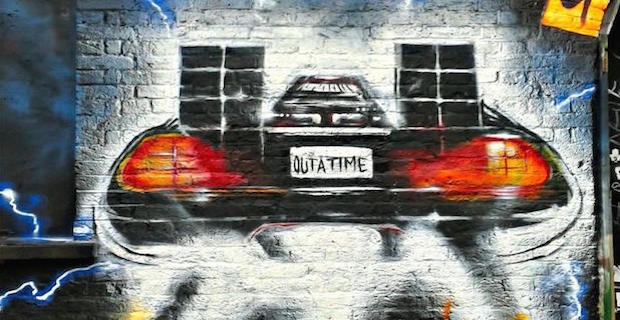 Roads? Where we're going we don't need roads. (Image via Wikimedia Commons / CC BY 2.0

The future of the music industry and the way we consume music has been a hot topic for the last several years. The introduction of streaming services, the lack of transparency in royalty payments, and the concerns of piracy have plagued the minds of artists in recent years. We often wonder how musicians will survive in this "freemium" industry, and it creates a dim look at the future of music.
Predictions of what the world may look like in 10, 20, even 30 years bring out the curiosity in everyone. We've been formulating ideas of the possibilities since The Jetsons and more recently in Back to the Future. While we don't have flying cars yet, some past predictions have been pretty spot on.
Much like we're doing today, musicians of the past were curious to know what music was going to sound, look, and act like in the future (which happens to be today's modern culture). Icons of different eras and genres have been calling the future cards for decades now, and their forecasts are eerily correct.
So hop in the DeLorean and let's go back to the past (to see the future).