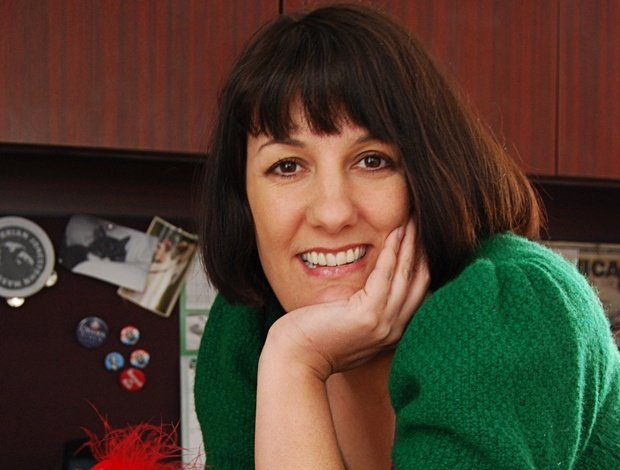 Janelle Rogers. (Photo by Mare Costello)
Have you ever worked with a publicist you weren't sure was telling you the truth? Did you spend a lot of money with very little evidence of what was being done? Did you feel excuses were being made for why things weren't moving?
The truth is that publicity coverage is tough even for the most veteran publicists, especially if you're a virtually unknown act. You want the publicist who will tell you what you need to hear and not what you want to hear, because that not only increases the chances of honesty throughout the campaign, but also focuses the publicist's time on delivering results where they're achievable. Ultimately, you need to trust your publicist for the relationship to work. Here are a few signs to look out for, along with the best ways to handle fishy situations.
1. Does your publicist provide regular reports?
At my music PR firm, Green Light Go Publicity, we provide a pitch report where pitches are logged in real time. Direct media responses and coverage are logged within 24 to 48 hours to provide the most transparent representation possible. We also provide a weekly agenda of what we're working on and include what you can do to enhance the campaign to provide accountability for both parties. Lastly, we send a final report overview at the end of the campaign so you can see everything that was done and accomplished on your behalf.
When to question: The reporting is inconsistent or your publicist keeps making excuses about why the report isn't done. This doesn't necessarily mean the job isn't being done, but you deserve to have that accountability for your investment.
What you can do: Ideally, you'll want to ask about the reporting structure before you start working with the publicist so that you know what to expect going into it. But if you're currently working with a publicist and not seeing reports, ask to receive them by a specific and reasonable date (i.e., asking before the end of the day would not be reasonable).
[How to Craft Your Band's Pitch for 5 Types of Media Outlets]
2. Is your publicist honest about the coverage that can be secured?
I will openly and honestly tell a band when I do and don't have a relationship with an outlet and have secured coverage in the past. That shouldn't be confused with guaranteeing coverage. No publicist is able to 100 percent promise coverage until it actually appears. Although extremely rare, I've had media outlets confirm coverage on a specific date that never runs. Even with contacts I consider friends, I can't always guarantee coverage. I have one blogger friend who I rode in the Seattle to Portland Bicycle Classic with, stayed at his parents' house, and have known for eight years. Even he can take up to two months to respond at times. At the end of the day, all coverage is up to the discretion of the media outlet.
When to question: The publicist promised coverage with a media outlet, and you haven't seen results.
What you can do: Ask for specific examples of past coverage before you start, and ask how likely it is they will cover your band based on your genre and where you are in your career. If you're already working with a publicist who promised coverage that hasn't run, in a constructive way, work with the publicist to develop story angles that could increase your chances of coverage, and look for evidence of the pitches in your reports. And remember, no coverage is guaranteed until it actually runs.
3. Does your publicist provide you with evidence that things are getting done?
This one offers a subtle distinction that is often much tougher to decipher. Your publicist should be focused on what has been done as well as what is currently being done. This is where reporting is so important (see #1), because it creates accountability that what's being said is being done. Sometimes things simply get pushed back as new things are piled on, so also be realistic about whether a timeline is achievable.
When to question: The publicist repeatedly says it's being done, but you see no evidence. At the same time, understand that sometimes things simply get pushed back a bit due to quick deadlines in other aspects of the campaign.
What you can do: Look at your reports to see if your publicist is creating movement with your campaign. If something hasn't been done, ask when he or she thinks it can get completed, and ask how you can help.
[Ask a Publicist: What Does an Album Campaign Timeline Look Like?]
Understand that PR is a slow and tedious process that rarely garners immediate results when you're an unknown or emerging artist. Do your research before you hire a publicist, and hire the person who tells you what you need to hear – not just what you want to hear. Give your publicist space to do the job, and ask what you can to do enhance the efforts.
Over-pressing for results can actually lead to the questionable tendencies mentioned above, because the publicist is taking time away from pitching media on your behalf to assuage your fears and vulnerabilities, which backs him or her into a corner and steals precious time away from achieving results for your campaign. Most publicists I know are very trustworthy and are simply at the mercy of the media outlets. While you should certainly be cautious of the small handful of publicists out there who may not have your best interests in mind, most publicists do genuinely want the best for you and want to secure as much coverage as possible, because then it's a win-win all around.
Want more music publicity advice? Check out our "Ask a Publicist" column for more tips and tricks from real music PR experts!
Janelle Rogers began her 20 year music industry career working for SXSW Music and Media Conference. She then went on to work for BMG Distribution for 10 years in the alternative music department where she championed bands like Kings of Leon, Ray LaMontagne, The Strokes, Belle & Sebastian and The White Stripes. In 2002 she launched Green Light Go Music PR as a haven of honesty, integrity and passion for underrepresented artists and labels. She has since been named Mentor of the Year by the University of Michigan, Dearborn, appeared as a panelist at NXNE and been an official SXSW mentor.