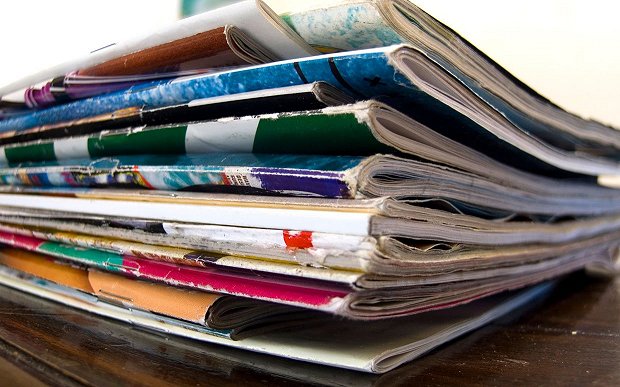 Image via communitytable.com
This article originally appeared on the Green Light Go blog.
"We hired a music PR company to promote our last album and were really disappointed in the results." This is something we hear a lot when new clients come to us. I get it. Nobody wants to spend a ton of cash on something and then see very little come out of it. I know I don't. I could go on and on about starting with a clear vision of where you want your band to go and what you hope to come out of a successful campaign, but first things first – you need to make sure you're in the right hands.
We turn down 19 bands of every 20 that come to us. That's right. We have to love the bands so we know we are giving everything we have. I often joke I'm a mom who's never been a mom. My maternal instinct kicks in even when I have to tell a band no. I can't send them out into the world to fend for themselves. So, I offer to send out a query to a national group of publicists I work with to help them find the right fit.
As a result, I created a solid list of questions every band, manager, or record label should ask a music publicist before they hire him or her to work on the promotion of their next EP or album release.
1. How many clients do you currently have on your roster?
This question will help determine if they have the time necessary to dedicate to your project. Every project is different, and the time commitment reflects that, but a good rule of thumb is between a 1:7 to 1:12 artist-to-publicist ratio, depending on the level of support within the firm and experience of the publicist. It could also determine if the publicist is doing it for the love of the music or the love of the money. We purposely keep our roster small and stagger when clients start so we know have adequate time to commit.
2. Where have you received recent coverage?
You should be hiring a publicist because you want to receive press in specific outlets and raise awareness of your band. Do Pitchfork, Paste, or Spin come to mind? Make sure the publicist has actually received coverage in those outlets, or you may be better served finding someone who has a solid relationship with the places where you want to see coverage. No publicist can guarantee coverage, no matter how great the relationship, but the best way to increase the chances they can is by demonstrating they've done it before.
3. What bands have you worked with who are at a similar level as us and fit within our genre?
It's a piece of cake to secure press at Paste and Spin when the band is on Merge, SubPop, or Jagjaguwar, but what about the unknown bands? If you fit into that category, will the publicist have the same level of commitment because you are smaller or know how to push you through to the larger outlets on your wish list?
4. What are a few examples of outlets you think would be a good fit for my band?
You want to make sure the publicist gets what you are all about and will really target your press list to the appropriate contacts. There should be a mix of high-profile outlets and what I like to call "base builders" on the list. If it's too broad, it could show the press list isn't as targeted as it could be. As a result, what they deliver may not receive the priority it deserves when it hits the journalist's desk. If it's completely off-base or they stumble on a response, they may not have even listened to your band or simply don't get what you're all about.
5. How often do you send reports, and how can I see who you've pitched on our behalf?
This is your chance to have a check-and-balance on what is being done on your behalf. I'm a big believer in transparency when it comes to reporting, because there are so many unknowns when it comes to media. We actually keep a running log of pitches, feedback responses, and coverage that the artist can see in real time. In addition, we also send a monthly analysis with the big picture of the campaign to help you read between the lines.



Janelle Rogers launched Green Light Go Music PR in 2002 as a haven of honesty, integrity, and passion for underrepresented artists and labels. Janelle began her 20-year music industry career working for SXSW and went on to work for BMG Distribution for 10 years in the alternative music department, where she championed bands such as Kings of Leon, Ray LaMontagne, The Strokes, Belle & Sebastian, and The White Stripes. She has since been named Mentor of the Year by the University of Michigan, appeared as a panelist at NXNE, and been an official SXSW mentor.