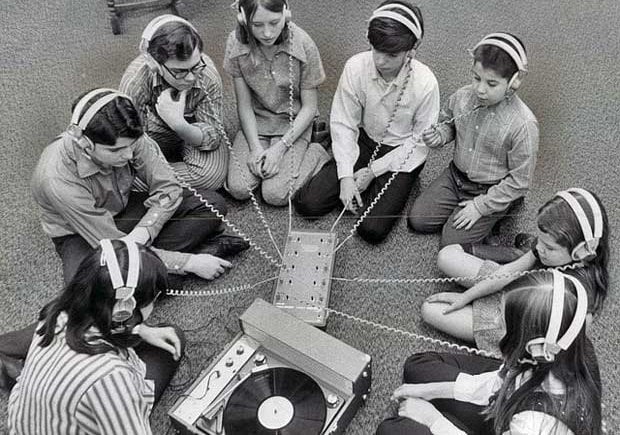 Image via reykjavikdancefestival.com
A great listening party is the perfect way to introduce fans to your work – interaction is the key to any successful music marketing campaign, after all! A listening party can be for any new video, EP, album, or single, and at the heart of it, it's not too different than planning any normal show. Below are the essential ingredients you'll need to make it happen.
1. A great venue
A solid venue is key to a great listening party. Something more intimate is usually recommended, though playing a large venue can work as well. I've been to plenty of listening parties that mix both live music as well as showcasing the work on the album, and I think that mix is always beneficial. So, if you intend on throwing in some live work, be sure the venue can accomodate that.
The venue will also very much depend on your theme (see below), so keep this in mind! Listening rooms are popular venue choices that have been popping up recently. These are small houses or tiny venues that are built specifically for intimate performances with storytelling. I've personally been to great listening parties at these venues, so it could be a great place for a low-key event if there are any in your area.
[Learn more: The Best Way to Approach a Venue]
2. A unique theme
Every listening party should be centered around something unique and fun. This could be a "storytellers" vibe, where the band tells the stories of each song or even something as simple as a signature drink or grub to go with the event.
This is really all up to the artist's imagination, but all in all, it's to give something for the press to write about and also give you great content to use in your marketing. A good listening party should be able to deliver audio, video, and image content for you to use on your social channels in different ways.
Some good theme ideas may be:
A combination of video, audio, and live performances each with the band giving an introduction
Costume party
Silent disco
Live performance with only a small number of fans
A few opening acts and DJs to make things more well-rounded
[Learn more: 5 Creative Ways to Turn Your Next Show Into a Memorable Event]
3. Giveaways
Aside from selling your single or album, be sure to give away and sell other great merch! This is another great opportunity to spotlight your merch table but also play on the theme. Maybe it's branded headphones or even signature T-shirts. Give your fans something to keep so they won't forget your event! This also can be something you sell after the event for those who missed the party.
[Learn more: 5 Out-of-the-Box Merch Ideas Your Fans Will Love]
4. Press, press, press
Press is a key element! Outside of your personal outreach, press coverage will be the way that folks become aware of your listening party, and if it's a great event, the article will even further play up your album and get potential fans curious enough to give it a spin.
Therefore, make sure you do a great PR push to get the press involved. One way to go about this could even be doing one or two pre-events just for press. These are generally a lot more personal and can even involve showing off a few tracks and talking on a few points. This is a way to make press feel included in a unique way.
[Learn more: No Email Blasts Required: 5 Creative Secrets of Getting Press for Your Band]
Other quick, helpful tips:
Have your launch party as close to the release date as possible! Even have it a few days early and consider it a special treat for your fans.
Don't limit yourself to traditional venues! How about a Sunday in the park event? Or even a series of house parties if it fits your vibe.
If you have a fanbase in an area that can't make it to your party, consider having a second event in that area. Or, try YouNow or another streaming service to do a digital online event.
As a music marketing strategist, Tyler Allen works with an extensive array of artists, labels, music tech, and music retail entities. Tyler began his music industry career with Sony Music Entertainment and RED Distribution, as well as the advertising industry. He is dedicated to giving veteran artists the tools to preserve their legacy, and new artists the tools to begin theirs (as well as everything in between). Learn more at wtylerconsulting.com.