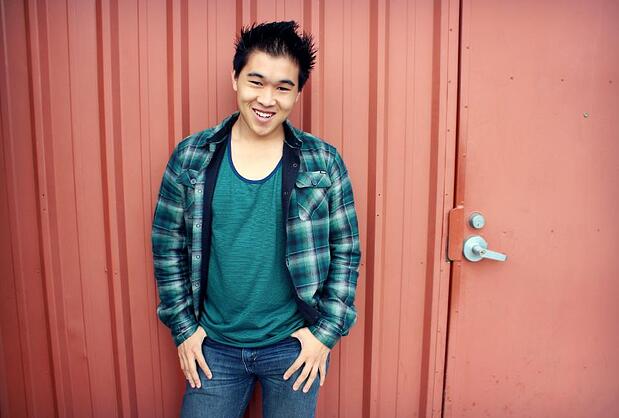 Photo courtesy of Kenji Claudio
If you've been reading the Sonicbids blog lately, you're probably very familiar with how getting your music licensed can jumpstart your career. We love providing you with some of the coolest new licensing opportunities through Sonicbids, one of which is brand new TV series Bring Your Own Board. They're looking for 10 Sonicbids artists to license, and it might just be the break you need to get your music in front of an international audience!
BYOB is based around surfers, shapers, lifeguards, models, and people who share the same goal of having good times and hanging at the beach in Orange County, California. The series launches internationally in up to 66 countries this October, and domestically in the later part of 2014. We spoke to Executive Producer Kenji Claudio about this awesome opportunity, how Sonicbids artists can get involved, and his tips for getting your songs on TV.
Why is licensing important for artists?
Oscar Wilde spoke volumes about what it's like to live the life of a non-licensed artist: "When bankers get together for dinner, they discuss art. When artists get together for dinner, they discuss money." Music is everywhere, and that is what licensing boils down to: music everywhere.
What advice do you have on becoming a licensed artist?
Develop your sound and be flexible! The artists I know who consistently get work are the ones who have developed their sound, yet can adapt to the needs of the network/TV show they are in relationship with. They end up being that go-to band for sounds needed for certain scenes and segments.
How have you seen music licensing evolve over the years?
Before mobile phones, the internet, and even video games, music was pretty much just in elevators, movies, and radio. Now it's everywhere.
What made you decide to use Sonicbids for BYOB's music search?
A few months back, I got a recommendation from Mark Batstone at Roadtrip Nation about Sonicbids. It's a small TV music world! My executive co-producer also had a great experience in the past using Sonicbids for his previous TV show he produced, so it was an easy decision to choose Sonicbids for our TV music licensing.
Other than being registered with ASCAP or BMI, is there anything specific you're looking for from bands interested in applying?
Artists who play alternative rock, reggae, folk, light acoustic, and electronica complement the action sports/lifestyle content we produce. Though it's not the primary factor, I definitely consider social media clout/partnerships when it comes to bands. BYOB does a lot of cross-promotion with brands and companies, and we have the same digital strategy with our artists we select to be in our TV show.
From an editor's perspective, I look for both the instrumental and vocal versions of tracks from artists. It makes it easier to interlace the non-vocal version of the track with interview/talking segments, and then the vocal version during background B-roll, credits, etc.
Any licensing tips you think are imperative for indie artists?
Think about the value of movies and other licensing opportunities more than just radio, and you will discover the hidden pot of gold. Merv Griffin, the creator of the trivia show Jeopardy, wrote the theme song of that show in half an hour. That cheesy little tune has made him more money than his TV show.
Apply by August 21, 2014 to get your music featured on Bring Your Own Board!