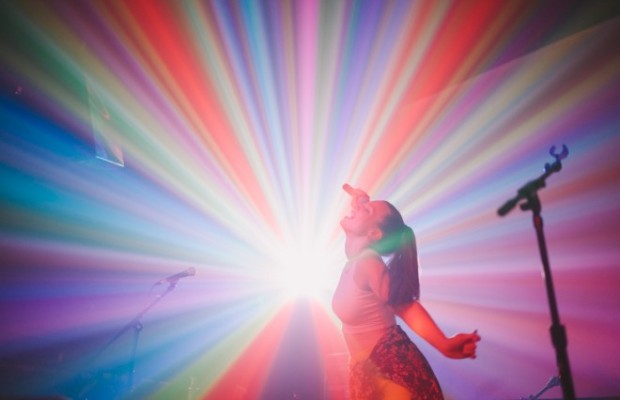 ASTR at CMJ Music Marathon 2013 (photo by Victor Castro)
If you didn't get a chance to apply for CMJ Music Marathon, don't worry – we've got you covered! The application deadline has just been extended to July 8, 2014.
Every fall since 1981, CMJ Music Marathon has gathered bands, music industry professionals and music enthusiasts for what has become the largest music festival in New York City. The event has helped launch the careers of artists like Gotye, Arcade Fire, Red Hot Chili Peppers and countless more.
Now celebrating its 34th year, CMJ is looking to book talented Sonicbids bands of all genres and all regions to perform in over 80 of New York City's greatest music venues. If selected, you'll be joining the ranks of legendary artists and over 4,500 Sonicbids acts that have been booked for CMJ since 2005!
Need a little more CMJ inspiration? Here are a few articles to get you both prepared and pumped for this world-renowned festival:
CMJ Music Marathon 2014 could be your big break, so don't procrastinate on this one. Get that EPK submitted by July 8, and we hope to see you in New York this fall!