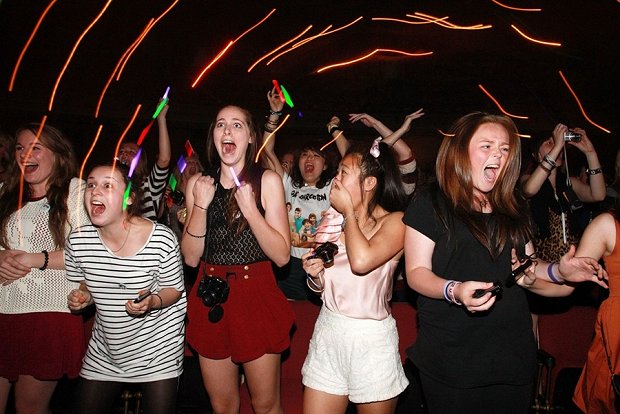 Photo by Hagen Hopkins
Your fans are (obviously) the lifeblood of your music career. You need to know who they are, what they want, and how you can best cater to their needs to effectively to communicate with them. Just as any brand or business should be aware of their customer demographics to better advertise, you need to find out a few important things about your fans to better push your music and your message. Here are top three things you need to know.
1. Where they live
Your marketing plan and approach should have two tactics: one shotgun and one rifle shot. Your shotgun tactics are tactics that get your music anywhere and everywhere – for instance, a standard social media post, or a general music press release. It's spread everywhere, and isn't necessarily geared toward one target.
On the other hand, a rifle would be a bit more targeted. This would be a geo-targeted social media post to a city you're performing in, or a very targeted PR effort to a specific market or industry.
[Ask a Publicist: What's Better, a 'Focused' Campaign or a 'Comprehensive' Campaign?]
That being said, it's always good to know where your fans are and where they aren't. You may be planning a tour and want to hit the places where your fans love you, but also toss in a few markets that you want to spread your work into. Or let's say you've released a new album and want to ensure your "home base" of fans are secure, so a targeted media list and geo-targeted social media post may be right up your alley.
2. What makes 'em tick (and engage)
The key to any marketing program is engagement. You want your fans to go out and "do" something, whether that's go to a show, or buy an album. This is doubly true for social media. Social media is very much dependent on engagement for optimum reach (retweets, comments, shares, reposts, and so forth). Therefore, you're going to need to get a feel for what makes your fans engage with what you do. This means that when picking your content for social media, make sure it's something that's right for your particular fans.
I work with plenty of artists in various genres, and there are some types of content that I could easily do for one, but simply would never work for others. My young pop artist would do well with a fan-art contest or a playful "caption this" photo, whereas that might not work so well for my serious hip-hop artist. It would maybe do decently, but it wouldn't fit with his image, and it probably wouldn't get that much interaction.
To put it even more simply, post stuff that fits your brand's and audience's interest.
[8 Ways to Build and Strengthen Your Band's Brand]
3. What they can afford and their lifestyles
This is a simple one, but if your fans are broke college students, maybe instead of pushing out $15 albums every quarter, try and focus on affordable, local live shows instead. This also helps you tweak your marketing to better speak to these fans. If you know their lifestyles, interests, and habits, you can better appeal to them and tweak your marketing to fit. Lifestyle also ties in with genre and music tone. Make sure your work creatively appeals to your fanbase as well. Of course, they're already your fans for a reason, so it's just a matter of being in tune with what it is about you and your music that's really resonating with them!
Now, check out part two to learn which online tools you should be using to uncover all of this crucial information about your fans. In addition, here are a few more tips to engage your audience:
As a music marketing strategist, Tyler Allen works with an extensive array of artists, labels, music tech, and music retail entities. Tyler began his music industry career with Sony Music Entertainment and RED Distribution, as well as the advertising industry. He is dedicated to giving veteran artists the tools to preserve their legacy, and new artists the tools to begin theirs (as well as everything in between). Learn more at wtylerconsulting.com. He also offers strategy and artist packages for DIY and indie artists on a budget, here.