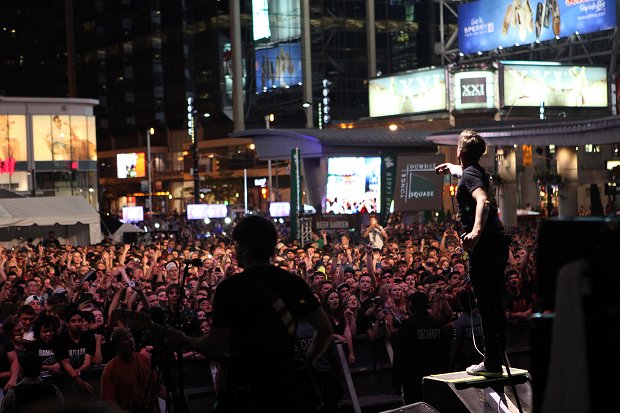 Billy Talent performs at NXNE in Toronto. (Photo by Phil Brennan)
Unlike other cities' music scenes, Toronto's is made up of such a quirky history that it's virtually impossible for anyone to define "the Toronto sound." When you consider that minorities nearly make up the majority, the diverse, multicultural influences on the music that comes out of Toronto actually make a whole lot of sense.
In recent years, so many musicians have become drawn to Toronto – and as a result, the competition has gotten incredibly fierce, with artists having to do more now than ever before to stand out in the crowd. So, what do you need to do to break into the Toronto market? We asked some of the most experienced promoters and talent buyers in the city to find out.