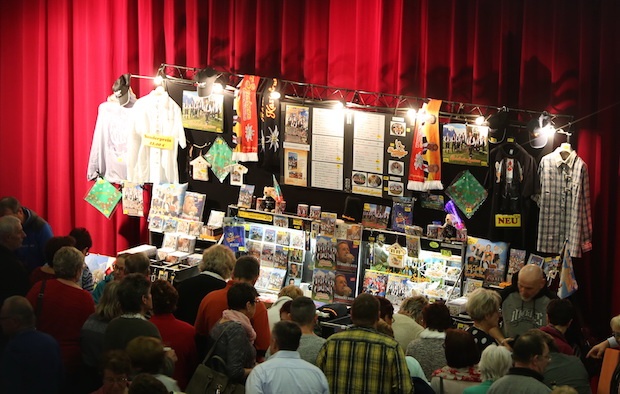 Photo by Thomas Springer via Wikimedia Commons / CC BY 1.0
It's New Year's Eve and you've been standing in line for hours waiting to get into the [insert corporate name here] arena. It's been eight long months since you've bought the $500 ticket to see your favorite rock outfit, Justin Bieber and the Looney Tunes. Finally, the doors open. You, your best friend, and that one person who always tags along rush through the doors to get into yet another line, but this one is important. This line is for the merchandise.
When seeing a big-name act such as this, merchandise is overpriced, but an essential part of the experience. It's a rite of passage. It's proof that you were at this monumental event. You'll likely wear the T-shirt from this concert for years until it becomes a tattered shred of its former self. Then, it will be tossed away with minimal thought.
To the average person, merchandise may just be a souvenir of sorts. Even for big-name acts, merchandise is nothing more than a convenient way to promote their brand. For the local musician, however, merchandise means much more.