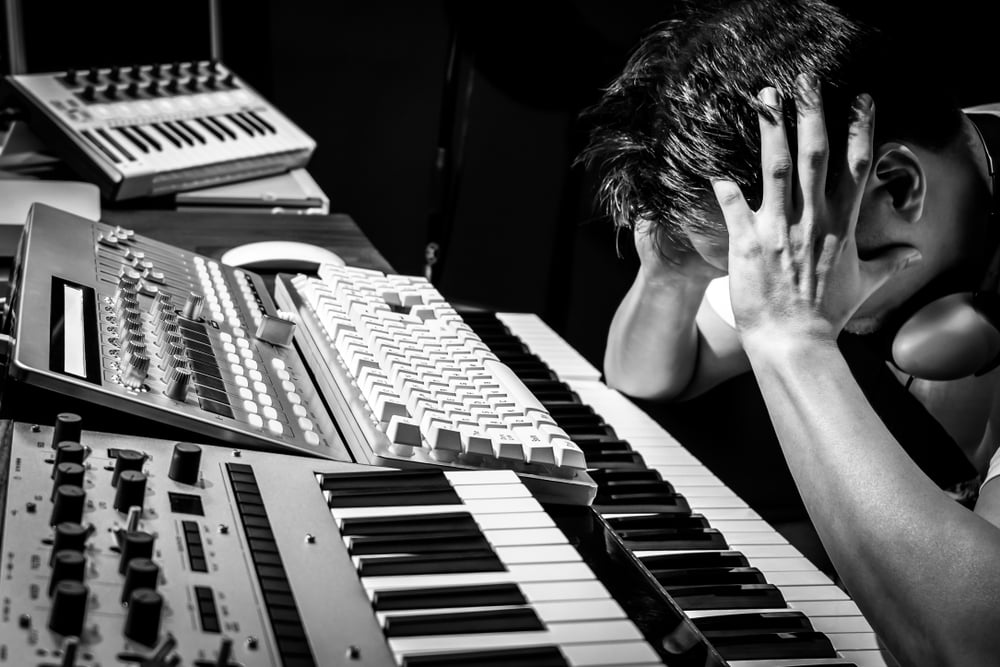 Image via Shutterstock
You're probably a murderer. I know I am.
A murderer of songs, that is. We've all done it, even the great songwriters.
These were songs that could have been great. They had potential. But, alas, they passed away before their time. It's a sad reality, but it is a reality. Songwriters (including me) often kill a song that has a good chance of being great. They kill it by making some pretty common songwriting mistakes.
So, if you want to write a bad song that doesn't engage the listener or evoke a strong emotion, do these four things.