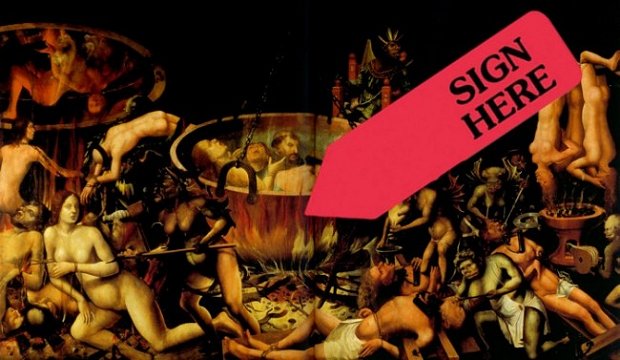 Image via diymusician.cdbaby.com
A version of this article originally appeared on The DIY Musician Blog.
In the latest installment of attorney Steve Gordon's excellent masterclass in music contracts over at Digital Music News, he tackles "production companies," which usually consist of one or two people who will help you record some demos and try to shop you to labels with the hope of cashing in when you ink a big record deal. If you can structure your arrangement with a production company to benefit both parties, excellent! But oftentimes, production company contracts lock the artist into terrible terms. Here's why you should think twice about signing with a production company, straight from Gordon himself.
There are many differences between a production company and a real label, but they have at least the following in common: both production companies and labels own or have access to recording studios and equipment, and they both have producers on payroll or relationships with indie producers who they can call on to make professional recordings.
A real label, however, has the following additional assets:
Staffers and/or freelancers who provide both traditional marketing and publicity as well as online social networking support
Staffers and/or freelancers who continually pitch records to terrestrial radio – still a crucial element in breaking a new artist, especially in pop, R&B, hip-hop, rock, and country
A video department to produce, oversee, and pay for the production of promo videos and electronic press kits (EPKs)
Relationships with popular TV shows such as Saturday Night Live, The Tonight Show, and Last Call to help the artist garner invaluable exposure
Relationships with leading digital services to promote an artist – for instance, by continually lobbying iTunes to feature the artist on its homepage
Relationships with music supervisors and ad agencies to secure placements in TV shows, movies, and ad campaigns
Distribution channels through all the big-box chains, such as Walmart, Best Buy, and Target to sell physical copies of records
The ability to coordinate digital distribution to hundreds of digital music services throughout the world
The money necessary to pay staffers and freelancers to do the all the work above
Perhaps most importantly, the financial capacity to pay the artist an advance on top of production costs so she can quit her day gig
The production company… doesn't. So when it comes to working with a production company: caution! And be sure to read Steve Gordon's detailed breakdown of both good and bad production agreements.
Learn more about contracts:
Chris Robley is an indie-pop songwriter whose music has been praised by the LA Times, NPR, the Boston Globe, and more. His poems have been published or are forthcoming in Poetry magazine, Prairie Schooner, Boulevard, and others. Robley is also the editor of CD Baby's DIY Musician Blog.