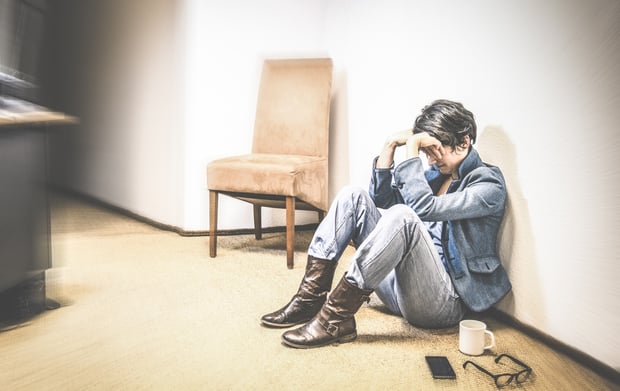 Image via Shutterstock
You're about to hire a music publicist. You have pretty high expectations. You want to see a review in Pitchfork, a premiere on Stereogum, and a session on NPR's Tiny Desk Concert. You also want to be able to get this at an incredible price because you don't have a lot of money, so you need to see a really high return on your investment. Oh, and you need him or her to turn it around quickly. In fact, if you don't see that press within two weeks, you'll look at the entire effort as an incredible failure.
Here's the thing: There's no business that can deliver all that to you without sacrificing something else. When hiring someone, you need to determine what you value most and then look at how both you and the person you're hiring can meet that. Decide where your most pressing needs lie within the following three areas, and learn how you can get there.
Note that although these three areas may overlap in some cases, it's important to pick one and go with it, especially if you're hiring a publicist for the first time.
1. You want: high-quality results
You have high expectations and you expect the quality you receive to reflect that. You want key influencers to cover your band and, if that doesn't happen, everything will have been in vain. When hiring someone based on high-quality results, look at a few things.
What has this person achieved? Has your would-be publicist secured placements in the outlets where you want to see press? Not only that, has he or she secured press for musicians at your level in those publications? It's one thing to get Angel Olsen on NPR's Tiny Desk Concert versus a little-known band from Des Moines, Iowa, with 100 followers on Facebook.
If you're hiring for quality, be prepared to do your due diligence. This type of music PR firm will be a higher priced firm known for achieving results. In fact, I recommend using a reverse approach when hiring this firm: Look at the outlets where you want to write about you, and see what unknown artists in your genre they've covered. Then, try to track down that publicist. Also, reach out to the band who was featured and ask if they would mind sharing their experience.
Know that nine times out of 10, hiring someone of this caliber won't come without a price, so you should be prepared to pay anywhere from $2,000 to $10,000 per month. Also, know that results like these don't come quickly. It usually means the music publicist has to make repeated attempts and build the story along the way.
2. You want: affordable publicity
Maybe you don't have a lot of money, but you know you need help getting your music heard. That's okay, but know that it may also mean you'll have to sacrifice quality.
For instance, our traditional music PR campaigns are focused on quality, and we're not willing to sacrifice that. We've adapted smaller campaigns to give you a "jump start" without the $2,000 to $10,000 per month price tag I mention above. We also know there are bands who simply can't afford a few thousand dollars to work with us. We don't want to see musicians limited by their financial circumstances.
Sometimes, when a band really doesn't have the financial resources to hire a publicist, they need to go completely DIY. What if the band is ready to get to work but has no idea how to run their campaign? A good starting point is reading the free guide we created for Sonicbids to run your own 12 week campaign.
The sacrifice in going DIY is that the band may not have the ins and outs with journalists we do, so they'll have to slog through the steps to get there. (Check out our site for more in-depth advice and tricks and tools of the trade to increase chances of coverage.)
[5 Questions to Ask Before Running Your Own Music PR Campaign]
3. You want: coverage... fast
What if you want blogs to cover you quickly? If you want fast results, you need to lower your expectations equally as fast. High-caliber press doesn't happen overnight unless your first name is Dave, last name Grohl.
If you're looking for fast results, most likely, it will working with mean smaller blogs that don't see the competition for attention the bigger blogs do. Those are usually smaller blogs or radio shows that don't yet have that powerful following or influence. As a publicist, when someone is looking for quick results, I know I need to shoot for the low-hanging fruit that has the time and energy to post something for me quickly.
If you're ready to hire a publicist to get your music heard, start thinking about what you value most and then research the right publicist to promote your band. Be cautious about publicists who make promises without showing evidence to support it whether their service is focused on perceived quality, competitive pricing, or quick results.
Janelle Rogers began her 20-year music industry career working for SXSW Music and Media Conference. She then went on to work for BMG Distribution for 10 years in the alternative music department where she championed bands like Kings of Leon, Ray LaMontagne, The Strokes, Belle & Sebastian, and The White Stripes. In 2002 she launched Green Light Go Music PR as a haven of honesty, integrity, and passion for underrepresented artists and labels. She has since been named Mentor of the Year by the University of Michigan, Dearborn, appeared as a panelist at NXNE, and been an official SXSW mentor.