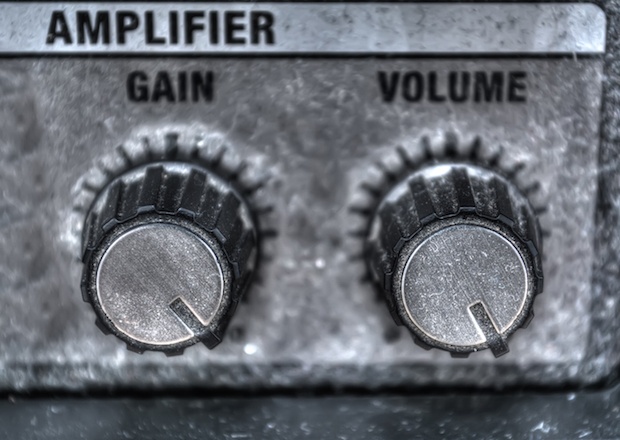 Image via Shutterstock
Let's say you're at a show or rehearsal and you turn to your amp, or perhaps your mixer, and you need to make something louder. You'll more than likely be confronted by a set of knobs or maybe even a fader that might have any of the following labels: gain, trim, level, volume, master, or a similar moniker. So which one are you supposed to reach for and when?
The difference between gain and volume, in particular, confuses many people. As is my usual goal, I'll hopefully help to clear things up a little for those of you who may not fully understand what each knob accomplishes.