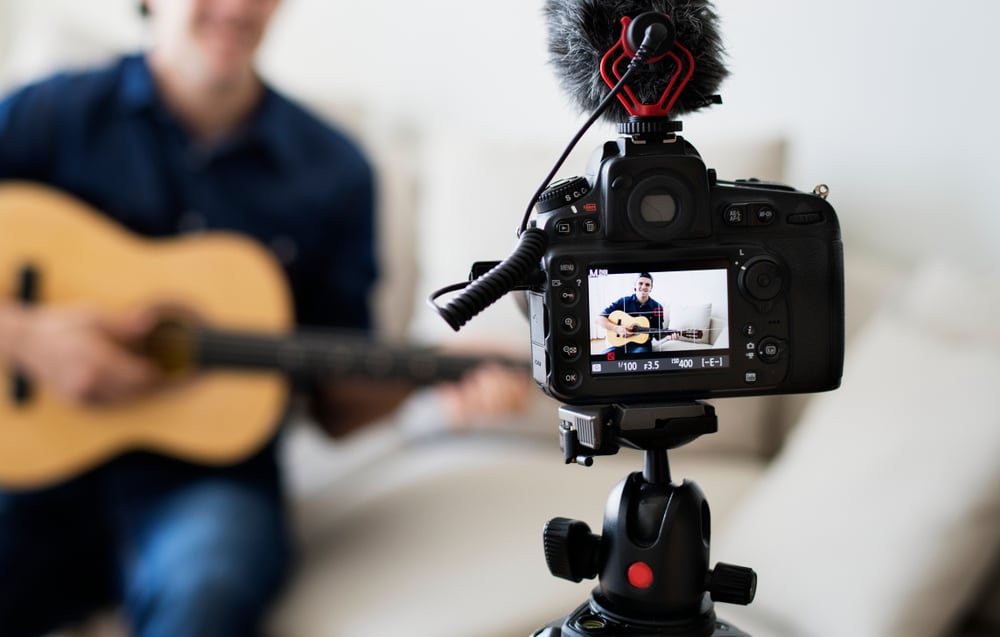 Image via Shutterstock
This article originally appeared on TuneCore.
There area lot of different ways to promote your music. You can post to social media, send out email newsletters to your fans, seek out press, do live streams, perform live, or even work with other bands to co-promote.
There are SO many different approaches to promoting your music that, quite honestly, it can get a little overwhelming.
What's the best approach? What is worth your limited time? And what will actually help you forge a better relationship with your fans and create awareness and excitement for your music?
So today, we're going to focus in on just one thing – using videos to spread the word and get your fans excited. Most social media platforms will give you the option to share videos. Some, like YouTube are entirely focused on video, while others like Facebook, Instagram, and Twitter include video among other posting options. Either way, videos are something you can use across any platform to promote your music.