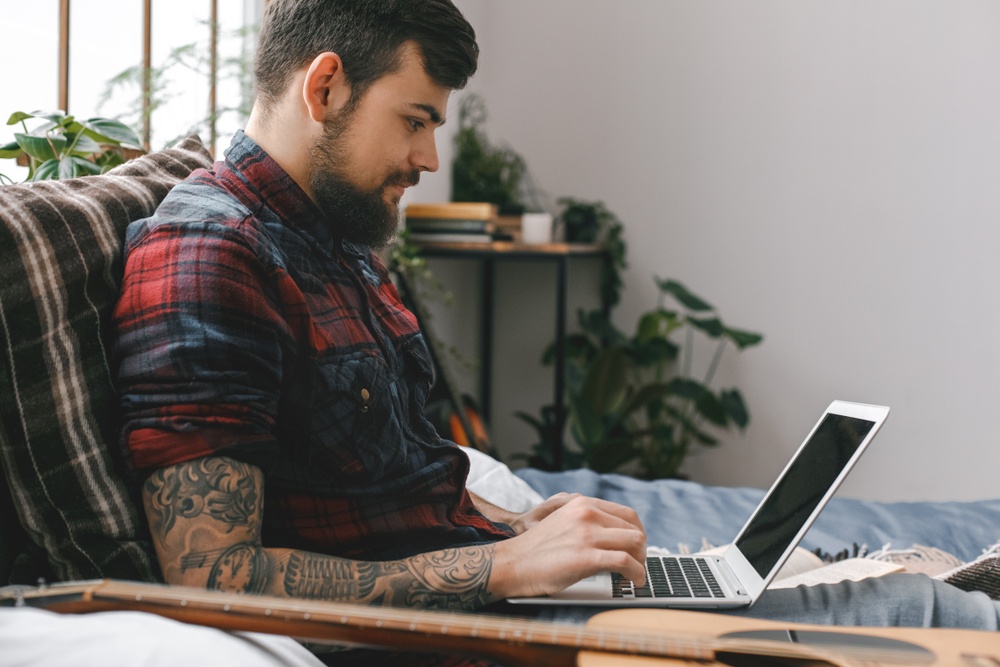 Hopefully this guitarist isn't in the process of setting up an auto-responder. (Image via Shutterstock)
If your music isn't selling as much or as fast as you'd like it to or enough people aren't coming to your shows or following you or following up with you, you may want to look at what you're doing that can be turning them off from you and/or your music.
Remember: There's no fast lane to success. The faster you rush to get to the top, the faster you will either burn out or trip over your own actions on the way there. Below are five mistakes you want to avoid when attempting to grow your career in music.