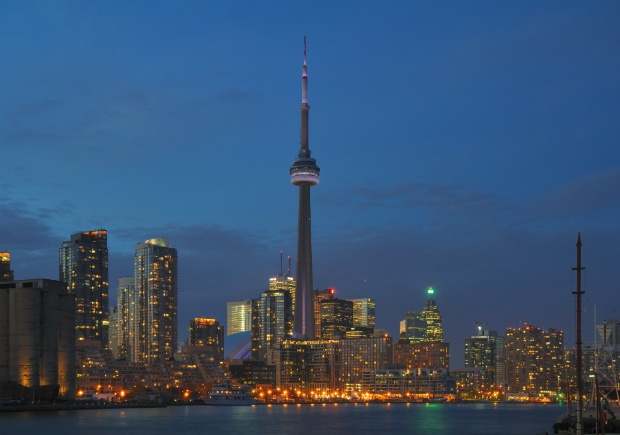 Image via Wikimedia Commons
This article is about Toronto, Ontario, Canada, so please forgive me if an innocent "eh" falls out here and there, or a "u" happens to slip into words like "humour" or "colour." Anyway, Toronto and the surrounding municipalities have provided the world with many great artists. Recently, Toronto-born artists topped out three of the top four spots on the Billboard Hot 100. The Weeknd took spots one and three with his tracks "The Hills" and "Can't Feel My Face," respectively, while Drake's "Hotline Bling" took number four. The number-two spot was filled by nearby Stratford, Ontario's Justin Bieber and his song "What Do You Mean?" It's the first time in history the top four spots have been taken up by Canadian recording artists.
All of that is to say that in recent years, Toronto has become a hotbed for musical talent. Aspiring musicians come from around the country to try and hack it in the Big Smoke (as the city is known to anyone living outside of it). There are a plethora of venues across the city that have played host to some of the world's biggest musicians, but those can be a little difficult to crack into if you're just starting out or your new band is still trying to find its footing. The good news, though, is that there a lot of decent venues where up-and-coming bands can cut their teeth around the city. Here are six in no particular order.