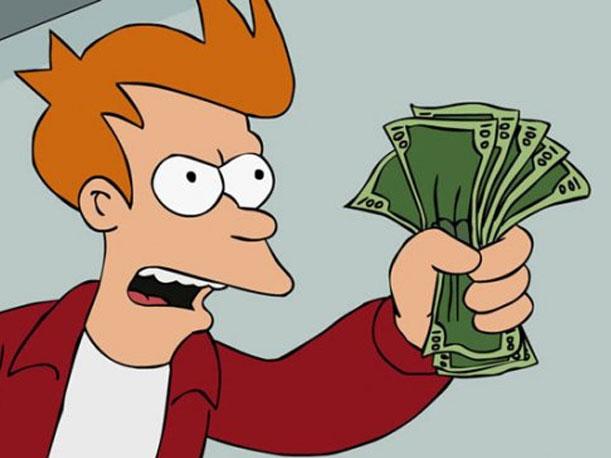 Image via peru.com
Crowdfunding has become one of the best ways for independent musicians (and even those with record deals) to get the money they need to make their living. Creating an album or going on tour can be expensive, and it's tough enough to sell music, so many acts have turned to asking their biggest fans for a little extra help, and more often than not, they heed the call.
As the crowdfunding industry grows, more and more options for fundraising are popping up, and it's tough to choose the best site for you and your band. So, which one is right for you? Do you want to take your chances with the masses on Kickstarter, or perhaps one of these three options is your best bet? Where are you based? Where are you touring? What genre do you play? All of these are important factors, especially on some of the more niche fundraising sites. If you don't think you want to be a part of the bigger platforms, here are a few smaller options that might be a better fit.
Best for: Australian bands, or those not sure how they want to crowdfund just yet
Based in Australia, Pozible has a growing international presence, and a track record as one of the most successful crowdfunding platforms out there (over half of all campaigns reach their goals). While it does offer the option to simply set up a typical project, the company is fairly innovative in its other offerings. One interesting option is subscriptions, which is a growing trend in the fan-artist direct relationship world. Fans can pay a monthly fee to receive something from the artist, which can be whatever the artist has decided.
Also, Pozible has a new option where instead of hosting a campaign just on Pozible.com, an artist can set the whole thing up and take the embed code and place it wherever they like. This is helpful, as any digital marketer will tell you that the fewer clicks the better when you are asking someone to give you money. Instead of your fans spending time on your website having to click through and figure out the setup of Pozible's website, they can contribute directly from your online presence. Doesn't sound like a big deal, but it can make all the difference for some potential donors – and when it comes to fundraising, every little bit helps.
Best for: Bands that need help doing everything connected to their campaign
This option is an older one and a lot more DIY, but it doesn't seem to be too active these days. The Germany-based company traffics mostly in European acts and has a lot less for people to cut through than platforms like Kickstarter or PledgeMusic. Being smaller is a good thing in that your project can get more attention (especially on their "charts" page, which tracks popular campaigns), but it also means that there might not be as many people randomly searching for new things to support on the site.
The company also brags that they can help any musician using the service to take their project from start to finish, including connecting bands to third parties that will press CDs and the like. If you don't mind an older look and want some assistance in getting merchandise made once your fans have pre-ordered something, this might work for you.
Best for: Bands that are brand new to crowdfunding
Rockethub stands out from the crowd in two main ways: education and money. First, the company is intent on making sure that artists using the platform (which doesn't only cater to musicians, but they're a big vertical) know what they're doing and that they have all the tools they need to succeed. The site features a page called Success School, which has an entire curriculum based on the dos and don'ts of crowdfunding and teaches best practices. Like only a few other platforms, Rockethub also allows musicians to keep what they have raised, regardless of what they were looking to collect. This is a great feature, as many campaigns don't hit their goals, which can leave the band right back at square one.
Best for: Bands in France, or bands that are popular in that region
Serving the French community almost exclusively, Ulule is a great option if you're based in France (or the rest of Europe). A platform that's popular in a particular geographic region can be a good idea if your music is doing well there, as there are fewer people using it, which helps your campaign stand out. Ulule is also interesting because it offers artists two options to raise funds: simply requesting money for a project, or selling many different packages and items for certain amounts. Different sites usually go with one of these two choices, but having both means that there is something for everyone. Only five percent is taken from successful campaigns, so you'll get most of your cash... if you can reach your goal.
Find out more about crowdfunding:
Hugh McIntyre is a freelance pop music journalist in NYC by way of Boston. He has written for Billboard, The Hollywood Reporter, and MTV, as well as various magazines and blogs around the world. He is also the founder and editor-in-chief of the blog Pop! Bang! Boom! which is dedicated to the genre of pop in all of its glory.