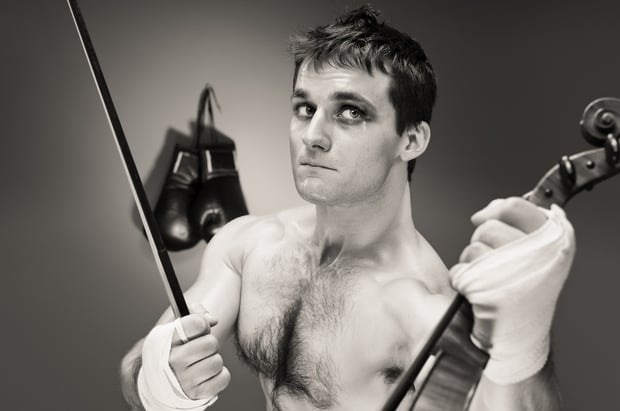 Image via Shutterstock
Let's face it: there's a lot of competition out there for sync licensing deals, and when big-name artists have a hard time getting their music placed, it can be easy to think that you have no chance at placement if you don't have a major label backing you. What many indie artists don't realize, however, is that sometimes being an independent artist can actually be an advantage in the sync licensing world. Here are four types of sync licensing opportunities that are better suited to indie musicians rather than big-name artists.
1. Projects with a quick turnaround time
One of the biggest advantages about being an indie artist is that there's a good chance you own all of the rights to your music. If a music supervisor wants to place a song by a major label artist, they usually have to deal with a number of different rights holders. This can really slow the process down, and since music supervisors often work with tight deadlines, speed and efficiency can sometimes make all the difference.
Songwriting and performing duo Aaron and Andrew, who have had their music placed in hundreds of productions, say that speed was the key factor in securing their first sync deal. "Our work fit their need, and because we owned the master, we were able to execute the agreement quickly," they told Sonicbids.
The efficiency factor has also been key to their continued sync licensing success. "We're a one-stop shop," they explain. "We own and control our masters and copyrights, so there are no hoops to jump through when you're working with us. Supervisors often work on short deadlines. They need to quickly and easily find your music and instrumentals – if they can't, the odds are that they'll move onto the next artist before they reach out for follow-up."
2. Projects with smaller budgets
Another major constraint music supervisors often deal with is budgets. While they may want to use a Coldplay song in their project, they may not be able to afford it, and will look instead for an indie artist with a similar sound. That's why it's a good idea to help out music supervisors by telling them which artists you sound like when you pitch your music to them. Of course it's good to have a unique sound, but everyone has influences, and naming a few of your biggest influences in your pitch email can help a music supervisor find your song in that key moment when they're looking for a particular sound.
3. Projects focused on breaking new talent
Since sync licenses have come to replace radio singles for many artists, music supervisors know that placing the right song by the right artist in the right film or TV spot can be the key to launching that artist's career. And while some outlets still prefer to stick with well-known music when they can afford it, there are plenty of others that are actively looking for the next big artist to break.
A great example of this approach is a cutting edge media company like VICE. "Indie music is imperative to what I do," says Lindsay-Bea Davis, music supervisor for VICE Canada in a webinar for Synchtank. "We want to expose artists, we want people to listen and say, 'What am I hearing?' as opposed to, 'Oh, I know that song.' So there is a little bit of a good pressure to get in underneath the scene and pull out things that we think are going to be the next big thing."
Even if it's not VICE, there are plenty of other companies that would far prefer to unearth a new and interesting artist rather than using the same old songs by the same old artists over and over again.
4. Projects that match perfectly with your sound
Sometimes landing a sync deal as an indie artist has nothing to do with budgets or timelines, or even a music supervisor's desire to discover new music. Sometimes you can land a sync simply because your song fits perfectly with what's happening on screen. That's how independent singer/songwriter Angela Predhomme landed one of her songs in a major commercial.
"I've done plenty of work in the studio with professional musicians, but it was a song I created in my home studio, completely by myself, that was chosen for a major ad campaign in Europe for ING Bank," she says. "That surprised me. It turns out that more and more songs these days are created low budget in people's home studios. You don't need to spend a ton. The song just has to be the right fit for the placement."
Often, it doesn't matter whether you spent $100 on a song or $10,000, or whether you have 100 fans or 10 million –­ all that really matters in the end is whether or not your song works for the spot.
If you're an indie artist looking to score a sync license, realize that you actually have a lot to offer. Rather than seeing your indie status as a disadvantage, you can play up your independent status when pitching to music supervisors. If you're an undiscovered artist with an interesting new sound who owns your own rights and does business in a professional way, you could be exactly the person a music supervisor wants to work with for their next project.
Find out more about sync licensing:
Casey van Wensem is a freelance composer, musician, and writer living in Kelowna, B.C., Canada. You can hear his musical work at birdscompanionmusic.com and read his written work at caseyvanwensemwriting.com.