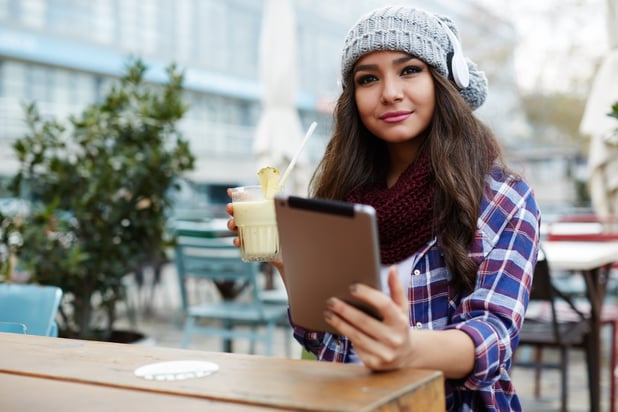 Image via Shutterstock
Publicity is a useful promotional tool that can help increase your exposure and give credibility to your music. As an emerging artist, you may not be able to hire a publicist right away, but you can run your own successful PR campaign.
Running your own campaign requires preparation, strategy, time, and persistence. You can receive quality placements if you're willing to do the work. Here are eight things you need to do before you launch your next DIY music PR campaign.
1. Set goals
Have clear goals for your campaign and know what you want to accomplish. Three main purposes of PR campaigns are to increase awareness, shape your audience's perceptions and attitudes, and persuade your audience to take a particular action. An example of a campaign goal could be to raise awareness of your new album among women ages 25 to 35.
2. Do research
You have to pitch the right person at the right time to get press coverage for your music. Research various media outlets, journalists, and bloggers to determine who would be interested in your story and music. Look at the kinds of stories and music your target media outlets and contacts have covered in the past.
3. Develop your pitch
Create a pitch that tells the story behind your music. Identify various angles of your story to increase your probability of receiving music coverage. For example, let's say you're a female pop singer and your new album is about surviving an abusive relationship. Your pitch would describe how you discuss overcoming this situation in your music. Along with pitching music outlets that write about pop music, you can also pitch women's lifestyle magazines to share your story.
[Ask a Music Journalist: 4 Elements of a Great Music Blog Pitch]
4. Ramp up your online presence
Your online presence must be crisp and sharp in order to generate interest among journalists and bloggers. They'll check your website to learn more about you and see if people are already talking about you. Update your website with information about your new music, along with new press photos. Start engaging your fans on social media by posting previews of your music and behind-the-scenes shots. This will also help to build anticipation among your fans.
[How Much Do Your Social Media Stats Affect Your Chances of Press Coverage?]
5. Create a media list
Create a list of media outlets you would like to pitch. Include the outlet name, contact person, their contact information, and information about the type of music and stories they like to cover.
[4 Simple Steps to Creating a Killer Press List]

6. Update your press kit
Update your electronic press kit with information about your new music. Include fresh headshots, your bio, music, previous press features, and contact information.
7. Set up Google alerts
Sometimes, online outlets may not tell you when they run your story. Setting up Google alerts will let you know when someone features you, and it helps you keep track of your media coverage. You will also be able to add your clips to your press kit and share them on your social media pages.
8. Create a plan for pitching
Running your own PR campaign takes work and organization. Create a system for sending pitches, following up with journalists and bloggers, and handling media inquiries. Include a timeline in your campaign plan that describes when you will send pitches and do follow-ups.
It's best to follow up two or three times after sending an initial email pitch. Give people a week to get back to you before following up. Consider hiring an assistant to help you with following up with reporters and bloggers and scheduling interviews.
[How to Pitch Your Band When You Can't Afford PR]
Lauren Gill is the founder and chief power specialist at Power Publicity, a marketing, branding, and public relations firm that empowers entertainment, nonprofit, and lifestyle brands. She has executed several successful marketing and PR campaigns for major and indie recording artists. You can follow her on Twitter @IamLaurenGill and @_powerpublicity.