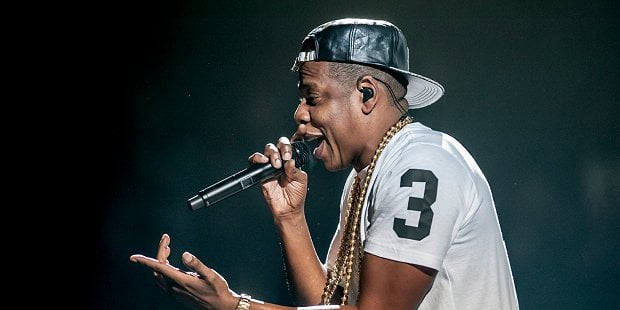 Image via returnofkings.com
With months and sometimes even years going into the creation of a new body of work, it's an understood expectation that artists put together some sort of marketing plan in anticipation of their album release. And once your music is available, it feels like the weight of the world is officially off your shoulders. However, too many musicians suffer the fate of their album having a few days of initial buzz but losing most of its momentum within the first week or so. So much music comes out on a daily basis that it's hard to stay relevant even when you have a devoted fanbase. Therefore, it's vital to implement multiple post-album release tactics that will help your music maintain its relevancy. Here are five recommended methods you can put into action as an artist that will please your core fanbase, introduce new people to your music, and ultimately ensure your tirelessly crafted album has a long-term impact.
1. Blog outreach
This may seem like a simple piece of advice, but it's amazing to see how many artists still don't understand the importance of blog outreach. Albums from indie artists aren't likely to be noticed by major online platforms unless there's a substantial amount of communication before, during, and after your album release date. This is an initiative that requires several weeks of preparation and planning, including compiling a comprehensive list of blogs (which should be in the triple digits), drafting a press release to include in your submission, and scheduling follow-up emails for websites that don't get back to you right away.
The only way your music is going to reach new audiences is if your music is being posted and shared on a variety of different platforms, all of which have unique visitors. Develop relationships with blogs that you'd ideally like to be posted on, and always be on the lookout for up-and-coming websites; it's never too late for a writer or a fan to be introduced to your music for the first time.
[5 Strategies to Get Your Music Featured on Blogs]
2. A variety of video content
Video has become the most common medium of absorbing news and entertainment on the internet, and things are no different in the world of indie music. With this in mind, music videos are an extremely effective way of ensuring your music is spread out to a wide-ranging audience over an extended period of time. Your album may not gain the ideal amount of traction right off the bat, but all it takes is one standout visual to bring a widespread level of attention to the full body of work. Therefore, put just as much thought and time into the creation of music videos as you do for the music itself.
And the possibilities don't end there. Utilize every visual aspect of your music, from the album/single artwork to any potential in-studio footage. If you have a wide variety of video content to market, it's more likely that your music will draw a new crowd beyond your immediate social media following.
[How to Approach Creating a Music Video on a Small Budget]
3. Live performances/events
No matter how famous you may be on Twitter, there has to be a real face to the name if your music is truly going to have a long-term impact. The easiest way of accomplishing this is by organizing several live performances upon the release of your new album. You don't have to be a signed, internationally touring artist to reach fans directly through live shows. From an album release party to prominent local showcases in your area, a consistent live presence is key in establishing a long-lasting connection with fans who will support your music (potentially right at the venue itself!).
If you don't have the capability to perform as much as you would like, show up to as many events as possible. Even the most casual small talk with other artists and industry folks can result in your latest work being brought up in conversation. And when this occurs, the buzz surrounding your album will naturally extend.
[6 Ways to Leave a Lasting Impact on Your Fans at Your Next Show]
4. Creative social media promotion
Most musicians are aware of the power that social media holds over the livelihood of their music. However, simply posting the URL to a streaming website or iTunes link over and over again is not an effective means of promoting your album. There needs to be a great deal of creative brainstorming in order to come up with ideas that will connect with fans in a fun, non-intrusive fashion. Everything from creating your own artist app to showing off your Photoshop skills is applicable to this concept. Essentially, this is where you let your imagination run wild. If you're able to lead new listeners to your album by means of friendly interaction as opposed to the forceful "listen/buy now" approach, the user experience becomes organic and, therefore, will create a longer-lasting relationship with the music.
[3 Ways Musicians Can Stand Out on Social Media]
5. Interviews
Similar to the concept presented in our live performance tactic, people tend to gravitate toward musicians who create a clear sense of their artistic identity. So for the fans you have overseas and in far parts of the country, the best way of reaching them is by doing a series of post-album-release interviews. We see high-profile artists implement this strategy on a mainstream scale all the time, and it's just as important in the indie game.
When you put in the work to connect with blogs/websites (see number one), try to gauge the potential of being interviewed by them, on-camera if possible. This is a forum where you can share intimate details behind the creation of your album, and it shows that other people are genuinely interested in your work. Even the smallest scale of local press tends to have an authentic effect on fans, but if you struggle to find any outlets whatsoever, put the power in your own hands. Creating a professional mini-documentary about your new album and what you represent as an artist will have a similar positive effect in ensuring that your music is revisited long after its initial release date.
[Ask a Music Journalist: How to Give Interviews Like a Pro]
Eric Bernsen is a marketing/public relations professional and music journalist who specializes in the genre of hip-hop. You can find more of his work at HITPmusic.com (where he is an editor/writer) as well as HipHop-N-More.com, where he contributes album reviews. Follow Eric on Twitter @ebernsen.