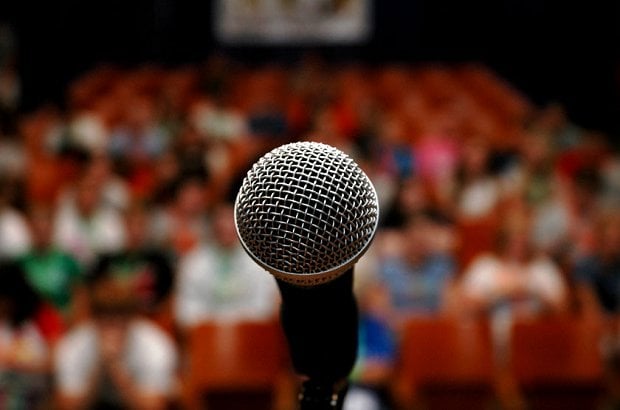 Image via academyofcreativearts.com
When we first embark on our musical journey, we often don't realize what we're getting ourselves into. While at first we think we're just there to tickle some ivories or lay down some sick beats, we usually end up doing much more, including some work not even remotely related to music. Here are a few skills that could easily save your butt when your career picks up.
1. Accounting and budgeting
Now, this is pretty standard, but it's a large issue. Money management is especially important when you take into account how many people simply don't budget. Once you add in a couple of DIY musicians or a DIY manager, you encounter lot of problems. Start learning how to to keep a budget document through an online budgeting tool or even a simple Excel sheet.
You're going to want to keep records of payment for band members at gigs, as well as for touring. A good and accurate tour budget ensures that you never run out of cash, and that you actually have a place to crash each night. Not to mention that your hard-earned dollars are kept safe, and your band comes out profitable.
2. Public speaking (and sales)
A lot of musicians are excellent showmen, and that charisma can also be used to promote your work. This is great, but it doesn't automatically mean you've got your pitches down.
Wait, pitches? Yes. You'll likely have to do some form of selling or justification of your work. It could be talking to a booking agent or a music supervisor about your songs. Even if you have a manager that does your bidding, interviews still require speaking skills to best portray your work. If your band is a business, your members are the spokespeople. Therefore, being able to actually speak well goes a long way.
3. Document and contract preparation
Again, you may have a manager or music attorney who handles contracts and other legal matters, but guess what those tend to entail? Other contracts. Not to mention paying legal fees for small and simple agreements. Therefore, you should familiarize yourself with various contracts and dealings before you embark on certain career moves. For instance, if you're looking to get your work licensed, read up on various licensing agreements and royalty structures in order to go into meetings prepared. The same can also be said for touring contracts or contracts drawn up with venues.
4. Basic marketing knowledge
I struggled with including this. I mean, I'm a music marketing guy, and surely I don't want to water down any of the strategy that does actually go into digital marketing. Sure, there are some things that strategists like me know that your average Joe might not, plus we often have the experience of trial and error on our side. But really, I'm including this on the list because of how prevalent "marketers" are today.
It seems that every young person with a computer claims to be a social media or digital marketing manager. While some may be valid, others might not be as thorough or understand all of the nuances involved. Brush up on some basic marketing tactics like proper PR writing (AP Style), differences in social media advertising, and the Facebook algorithm changes, just to name a few. That way, if you do have to hire a marketing team, you'll know what to evaluate them on. And obviously, if you aren't ready for a team yet, you'll learn enough to get a solid campaign going for your work.



What other random skills do you find useful in your music career? Let us know in the comments!
As a music marketing strategist, Tyler Allen works with an extensive array of artists, labels, music tech, and music retail entities. Tyler began his music industry career with Sony Music Entertainment and RED Distribution, as well as the advertising industry. He is dedicated to giving veteran artists the tools to preserve their legacy, and new artists the tools to begin theirs (as well as everything in between). Learn more at wtylerconsulting.com.