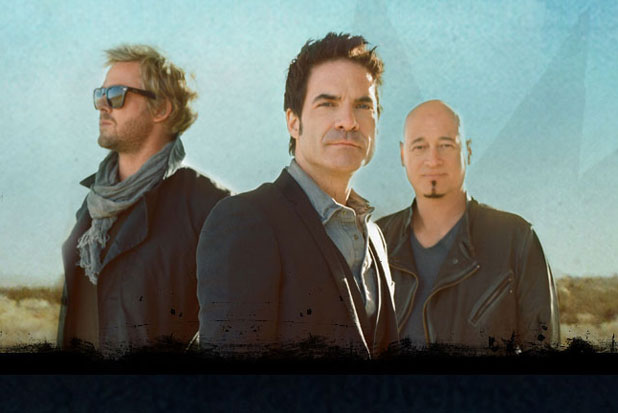 Don't be like Train. (Image via popdust.com)
A little while ago, I did a really fun article on branding tips from music's biggest superstars. It featured small to major changes that artists made to help boost their careers into stardom. But often, it's even more valuable to learn from failure than success. While there are the obvious R. Kellys and Chris Browns of the world, others make mistakes that we can easily learn from no matter the stage of our career. In this article, we'll explore the unfortunate decisions of a few major artists, and learn from the mistakes that put a dent in their sales or reputation – or ruined their career altogether.
1. Keep it classy on social media
Culprits: Gucci Mane, Dizzee Rascal, Chris Brown, and so many more
Social media is a funny thing, especially when you're an artist. As a a musician, you want to promote your brand but still use the tools for your personal use, just as any other normal person does. And just as your really political aunt may go on the occasional Facebook spree, artists unfortunately do the same – just with stronger repercussions.
One of the more notorious and recent examples of this is rapper Gucci Mane. A year ago, Mane went on a 30-message Twitter tirade against over 20 artists – some even on his own label! The fallout was pretty severe, as he sent out personal and outlandish claims to very well-known artists. While his case had a lot to do with a troubled past and him fighting demons, namely addiction, it's hard to say if he'll ever fully recover from his Twitter outburst, largely due to the respected industry veterans he insulted.
I doubt anyone will care if you have a few drinks and go on Twitter to mess with rapper T.I. There are, however, some things you should be wary of when it comes to social media. I've seen numerous artists air their dirty laundry on their Facebook fan page. Not only is this tacky, but it puts your professionalism in a negative light. I've seen it more often than one would think – well-known, regionally popular bands calling out bad venues and tour promoters. I've even seen bands lash out at audiences for not being as receptive as they would like. Don't do this.
If you'd like to warn other bands of a sketchy venue, do that through an email. Don't post defamatory rants. They're a way to sever relationships and put a bad taste in fans' mouths.
2. Evolve your work and take new opportunities
Culprits: Train, Jason Mraz
Whoa, shots fired, right? I love me some Train. "Meet Virginia" was pretty great, and Jason Mraz has a really unique style. A very similar band, however, played in their field in the early 2000s: Maroon 5. While Mraz and Train are a bit sparse on the charts, Maroon 5 seems to be doing pretty well. Singer Adam Levine is a judge on The Voice and even hosted SNL. They've also been very relevant with numerous chart-topping hits in the last five years.
So why not their contemporaries Train, Jason Mraz, Matchbox 20, and Counting Crows? What about those guys? This was actually hilariously played out in an SNL bar fight skit where Maroon 5 strolled into Train's bar, and then other similar 2000s artists showed up. While it was funny, I couldn't help but ask myself, "But why is Maroon 5 the only one still relevant?" The answer is simple: Maroon 5 consistently evolved their work and sound, and they took lots of opportunities.
You can hear subtle variations of Maroon 5's work over the years, showing they kept up with trends. Also, Levine took so many PR and hosting opportunities that his fame as a personality also shows in Maroon 5's album and ticket sales. They also stayed relevant due to licensing opportunities in film, TV, and video games.
A key takeaway here is to be aware (or on the front end) of recording trends to keep your sound fresh. Another is take that press opportunity! Whether it's an interview, a charity gig, or even a local hosting spot, take it!
3. Don't oversaturate your work
Culprit: Icona Pop
You would think that a chart-topping single would translate into album sales. While this is the typical route, one way to ensure this doesn't happen is by making sure everyone is sick of your single right before you drop your album.
Icona Pop's "I Love It" was everywhere – radio, TV, film trailers. It had huge industry traction... but a bit too much of it. The band's team attempted to ensure the single had power, but in reality, it was overplayed by the time the album dropped.
This issue is largely due to mainstream radio killing the same 10 songs every hour, and the band's label holding off on the album release. While you cannot control radio plays, you can control when you release your album. Make sure it's released at a time where your song is fresh and relevant. Remember, timing is everything in our industry!
These are just three quick examples. Got more? Share 'em in the comments!
As a music marketing strategist, Tyler Allen works with an extensive array of artists, labels, music tech, and music retail entities. Tyler began his music industry career with Sony Music Entertainment and RED Distribution, as well as the advertising industry. He is dedicated to giving veteran artists the tools to preserve their legacy, and new artists the tools to begin theirs (as well as everything in between). Learn more at wtylerconsulting.com.