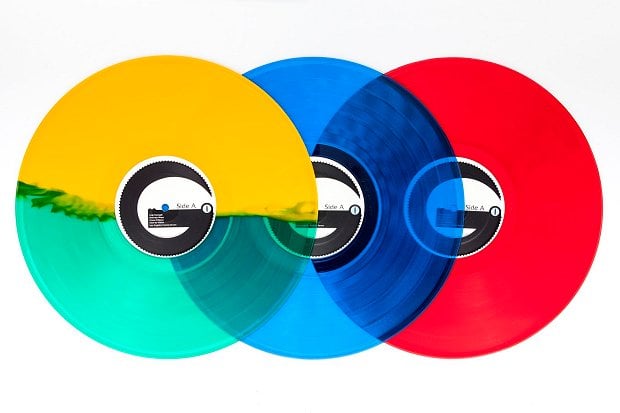 Image via hipindetroit.com
A version of this article originally appeared on the Green Light Go blog.
Whether leaves are growing on or falling from trees, it's a good idea to look at the full year when you're planning to release an album. Why? Because working a minimum of three months in advance is a must to meet media deadlines and help build awareness of the artist in advance of the release.
One thing I never, ever, ever want to do for an emerging artist is schedule their album release in October. That is where an emerging indie band gets eaten alive, overlooked, and pushed aside for the established bands who will always take precedence. I've seen great records die simply because there was so much competition. Pitchfork even passed on a premiere for an established band last October simply because they didn't have time. Come November, the tide turned and they were two thumbs up for giving us coverage.
So how do you determine the best time to release your music? Here's my cheat sheet for emerging bands.
January
This is a great month to release an album. Things start to quiet down with media the few months leading up to January, and people are generally ready to dig in with zest and vigor after the holiday break.
February
SXSW starts to creep in and take over in February, so if you're releasing your album at this time, you want to do it before February 15. In the latter half, media is inundated with SXSW performances and parties and will most likely pass on a band they've never heard of before.
March
Avoid a March release date unless you're already established and are playing SXSW. Otherwise, you stand a great chance of your album being overlooked just by the sheer amount of email media receives at that time.
April
A lot of established indie bands are still releasing records due to SXSW, so if you plan to release an album, wait until after the middle of April when things thin out a bit.
May to August
This is a great time to release a record for an emerging band. Most of the coverage is around the festival circuit in the summer, and there aren't as many releases to compete with at the time.
September
The effects of CMJ will start to hit the latter part of the month with established bands releasing records around back-to-school time and the CMJ Music Marathon. If you're an established band, you should release your record before mid-September.
October
Do not release your record in October if you're an emerging band. Hands down, this is the worst month to release an album, and many great records lose out on coverage simply because media doesn't have time to look at it.
November and December
Before the advent of music blogs, it used to be taboo and relatively unwise to release anything in November or December. That has since changed, and as long as you've begun your promotion in August or early September, it can turn out really well. Like January, not as many indie bands release records at that time, so the field can be wide open for an emerging artist.
Janelle Rogers launched Green Light Go Music PR in 2002 as a haven of honesty, integrity, and passion for underrepresented artists and labels. Janelle began her 20-year music industry career working for SXSW and went on to work for BMG Distribution for 10 years in the alternative music department, where she championed bands such as Kings of Leon, Ray LaMontagne, The Strokes, Belle & Sebastian, and The White Stripes. She has since been named Mentor of the Year by the University of Michigan, appeared as a panelist at NXNE, and been an official SXSW mentor.