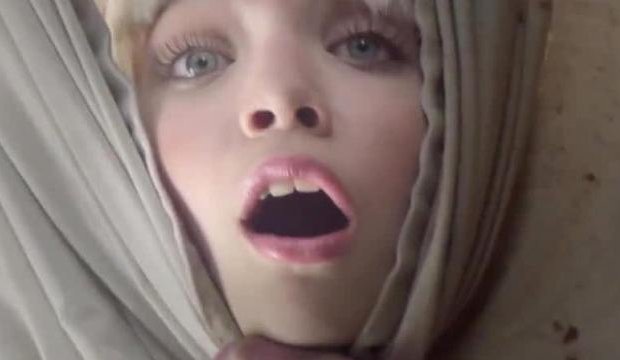 Not making a promo video for your music is a major mistake. (Image via mtv.co.uk)
Technology has made it easier than ever for indie artists to market their music. With a click of a button, you can reach millions of music fans and hope that your single goes viral. However, it takes more than just posting your music links online to get people to listen.
First, you must produce a quality product. Your music has to resonate with fans and – if you're hoping to be a mainstream artist one day – compete with what's on the radio. Once you have a quality product, you can begin to promote your music to fans. Unfortunately, this is where many indie artists make some common mistakes that prevent them from getting their music heard and building a fanbase. Here are the top 10 marketing mistakes that indie artists make.
1. Not having a marketing plan
As the saying goes, "If you fail to plan, you plan to fail." You cannot just wing it when marketing your music and expect to see results. Create a marketing plan that includes goals, objectives, strategies, tactics, a market analysis, project timeline, metrics, and projections.
2. Targeting the wrong audience
Your music is not for everybody. Music fans who listen to Drake are different than music fans who listen to Justin Bieber. Targeting the wrong audience is a waste of your time, effort, and money. Test your music on different people to figure out who your target audience is. Ask people outside of your circle of family and friends to listen to your music. They're more likely to give you honest feedback.
3. Lack of originality
Every artist has something that makes him or her unique. Find your own style and image instead of imitating another artist or what is popular. The landscape of music marketing is rapidly changing, and artists who are taking risks and using unconventional methods to promote their music are the ones who stand out. Don't be afraid to try something new.
4. Relying solely on social media
While most music fans discover new music online nowadays, the internet is simply cluttered with it. You only reach a fraction of your audience when you exclusively promote your music on social media. Use a mix of online and offline tactics such as radio promotion, video promotion, publicity, street team promotion, events, appearances, online advertising, email marketing, contests, etc. to reach your audience.
[3 Old-Fashioned Ways to Get People to Your Shows (That Still Work!)]
5. No video promotion
Video allows you to build a personal connection with your fans by giving them a glimpse into your world. Having your own YouTube channel can improve your SEO and add another source of income. Create single previews, album trailers, video diaries, and music videos. Use video to interact with your fans by hosting live streaming sessions such as Google Hangouts.
6. Spamming your music links
No one likes spam! Sending your music links to people you don't know on social media is like abruptly interrupting a conversation of individuals you don't know at a party. Get to know people before you send them your music. Comment on their posts and have conversations with them. Along with building relationships, produce quality content on your social media pages that will make people want to listen to your music.
7. No website
Your website should be your central hub for your fans to connect with you. Invest in a quality website that includes your bio, music, tour dates, newsletter signup, videos, photos, and contact information. If you have the budget, hire a web designer who can create a website that fits your brand and engages your fans.
8. No email list
While you may have thousands of followers on social media, you don't own them. How will you stay in contact with those followers if social media went away? Email marketing allows you to talk directly to your fans and sell to them on a consistent basis. Send out e-newsletters on a weekly, bi-weekly, or monthly basis to stay connected with your fans.
[How to Build Your Band's Email List From Scratch]
9. Not promoting at your shows
Not promoting at your shows is a missed opportunity. The best way to connect with people and build your fanbase is in person at your performances. Along with putting on a great show, interact with people. Always have your music, merchandise, and promotional materials at your shows. Have a signup sheet to add subscribers to your email list. Follow up with your new subscribers and thank them for supporting you at your show.
10. Bad timing
Timing is a critical part of your marketing. It takes time for your marketing efforts to generate results and build a buzz. Start planning your marketing campaign from the beginning of the recording process. Give yourself at least six months to promote a single and build anticipation before releasing your new album. Avoid releasing music around the same time superstar artists are releasing music to prevent being overshadowed. Remember, timing is everything.
Lauren Gill is the founder and chief power specialist at Power Publicity, a marketing, branding, and public relations firm that empowers entertainment, nonprofit, and lifestyle brands. She has executed several successful marketing and PR campaigns for major and indie recording artists. You can follow her on Twitter @IamLaurenGill and @_powerpublicity.