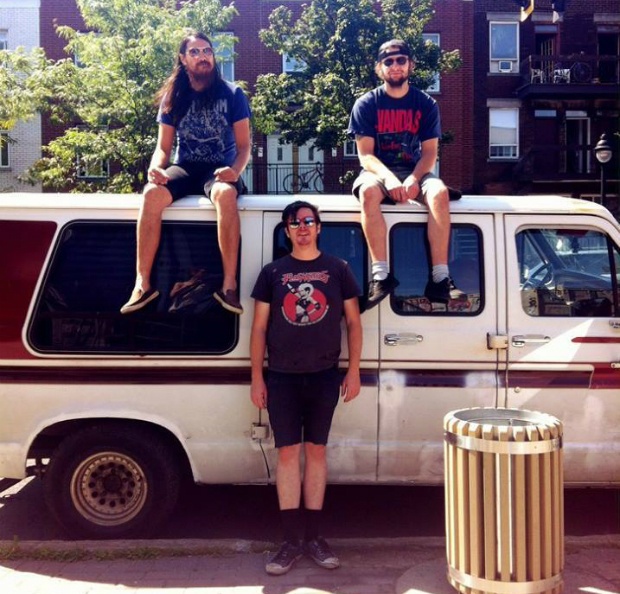 Image courtesy of School Damage
School Damage tours a lot. By the Toronto punk band's own estimation, they hit the road at least one weekend a month, sometimes more. Traveling around Southeastern Ontario, Quebec, the US Midwest, and the East Coast a number of times has made them weekend warriors of sorts. Currently, the band is gearing up for a weekend run to Ottawa in Montreal in April, followed by a three-day run in at the beginning of May and a five-day tour to Montreal's Pouzza Fest closer to the end of May.
So when the band's bassist, Jon Cabatan, says some of the best experiences he's had "have been loading a van with gear, playing strange places with my friends, and making music," you get the distinct impression he knows what he's talking about.