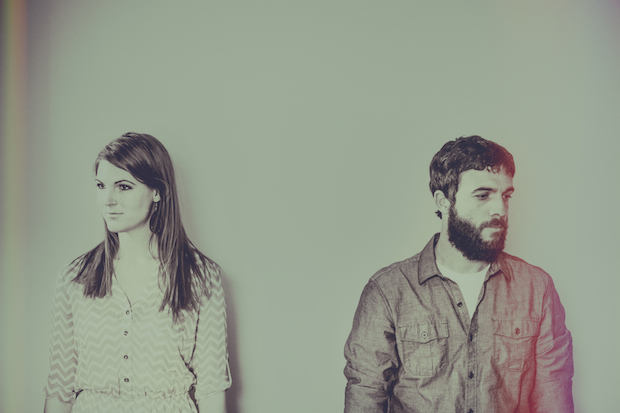 Photo by Nathan Bridges/Beyond The Well
Blending folk and Americana, Stone & Snow draw their inspiration from the western landscape, mainly the snow-capped Rocky Mountains. With an inviting, warm sound, the duo's music is the perfect accompaniment to a rainy day and a great cup of coffee. Made up of singer-songwriters Karen Bridges (vocals, keyboard, guitar) and Clint Thomson (vocals, guitar), Stone & Snow released their first album, These Are The Hills, in June 2014. Recently, Bridges discussed their new album and crowdfunding techniques with us, as well as playing the Taste of Chicago this past summer and how Sonicbids has helped their career so far.
Where does your lyrical inspiration come from?
The album was crowdfunded, which is pretty awesome. How did you decide to go that route?
Like a lot of independent bands, we crowdfunded out of necessity. We knew our album was going to cost a lot of money to produce. It made sense logically when we asked ourselves, "Do we want to front the cost personally and pay ourselves back album sale by album sale, year after year, or do we want to pre-sell the album in a way that covers the cost of production, keeping us in the black when it drops and not saddled by any debt?"
In a perfect world, we could have saved up the money over time to pay for the album, but that's not always possible with a relatively new band that's still building a fanbase and might not be playing enough high-paying gigs to pay the bills, much less save for an album. Asking our fans to help fund the record really seemed like the best way to realistically get the music in their hands, and it paid off. We were able to fund the entire album production with additional funds left over to help us promote the finished product.
What was your biggest lesson learned with crowdfunding? Any advice for other indie artists?
How has using Sonicbids helped your career so far?
Where can fans see you next?
We have quite a few house concerts on the books this fall and winter. House concerts are invite-only events where we play for a small crowd (typically in a living room) and provide a more intimate experience for fans than at other type of public venues. Our website has a detailed guide to house concerts on it for anyone who might be curious or interested in one. We're working up to playing some festivals in the Midwest next summer, and those dates will be announced as they come.
To keep up with the latest on Stone & Snow, follow them on Twitter.