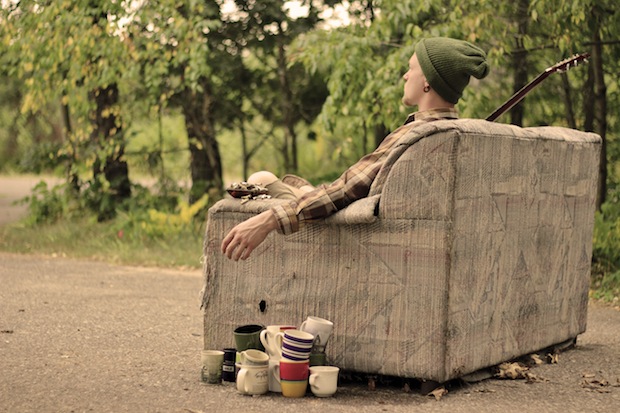 Image via Ringo Productions
Touring is the bread and butter for acts both big and small, especially with the current climate of record sales. Direct fan interaction across countless cities – what's not to love? However, committing to go on the road is no small feat. Here are five signs that you're not ready to go on tour.
1. You haven't practiced
This may seem like a no-brainer, but practicing isn't an option – it's a must. Part of the work you're going to put in at practice is figuring out how to translate your songs in a live setting, and part is working out how you and your bandmates function together. You need to sort how you want your set to flow, but also what queues you'll use for changes.
Make a schedule! Find out what times everyone in your band is available, and set them aside. If you dig using Google Drive, make a calendar that everyone can update. Once you agree on times for practice, stick to them. You want to have the whole team committed to investing time to work out the kinks and get your set ready for the road. Plus, you need to get used to spending a solid amount of time with your bandmates. It's going to become super cozy (maybe too cozy at times) on tour. Close quarters, long hours – you're going to put your relationship to the test. Better check out the waters while you can still retreat to your separate houses.
2. You don't have recorded music available
One of the main goals of touring is to bring home the bacon. In order to do so, you've got to have something to sell. There's really no point embarking on a tour if you don't have an album or EP available. Make sure you've got something (perhaps a CD, T-shirt and Bandcamp download code bundle) to stock your merch table.
Beyond making money, it's important to have something actionable to point to at your shows. If fans come out and enjoy your set, having a website or Bandcamp to go to allows them to interact with you beyond that one night. Another side of this is that you're working to spread awareness about your band. Having music at the ready gives you the chance to stay with your newfound audience even after you've gone on to the next town.
3. You aren't drawing a crowd
Don't get me wrong – you don't need to be selling out arenas in your hometown or nearby metropolitan area, but you should have the ability to draw a sizeable audience. Don't be intimidated by this! If you're playing house shows, that's great – work on getting folks out. Once you start playing around town, you can work your way up to 100-150 cap rooms. Just focus on honing your set and getting the word out about your shows.
Just to clarify, I'm not saying you should play every single weekend. You'll oversaturate your market and exhaust your audience. What I am saying is to be smart. Play venues that fit your act, and make sure people know about your shows. Whether you use social media to engage with your audience, stick to physical promotion, or both, stay on top of it. Flex your promotion muscles in your own hometown first to get the feel for what works and what doesn't.
4. You aren't ready to leave the comforts of home behind
Ari Goldstein and Kim De Los Angeles touched on this in their article, "5 Signs That You're Not Ready For a Label," but I want to reiterate it here. Being on tour is a grind. It is not always fun. You will miss being home, having space to stretch out your legs, seeing your loved ones, even ordering pizza from that one place you always go to on Thursdays. However, touring is an amazing opportunity to engage with fans new and old. It'll be fun! You'll learn a lot about yourselves and your bandmates, and you'll get to see new parts of the country and meet some great new folks.
You just need to understand the full undertaking of what it means to leave home for a number of months. If you're not willing to commit to leaving your hometown behind for the duration of your tour, then you shouldn't be doing it.
5. You don't have a game plan
Are you hiring a publicist to promote your tour? How are you putting together your route? Did you find a booking agent? Which member of the band is going to handle day-to-day responsibilities? Are you going to share them? What about hiring a tour manager?
These are all questions you need to be able to answer. While you don't have to hire a publicist or a booking agent or a tour manager, you need to recognize that their duties, in some regard, should be taken on by your band in order for your tour to be as productive as possible.
If this is your first tour, I suggest you start small. Put together a string of 3-5 dates near your city – say, within a day's drive. Make sure the routing makes sense, pitch local outlets 4-6 weeks in advance once you've confirmed your dates, and utilize the promotion tools you've honed to maximize the turnout for your shows.
Caroline Marchildon handles in-house publicity for Secretly Group (Dead Oceans, Jagjaguwar, Secretly Canadian, Numero Group). A Southern transplant living in the Midwest, she's a certified coffee shop hopper and weekend adventurer. Find her on Twitter @carolinefm or visit her website, carolinefm.com.