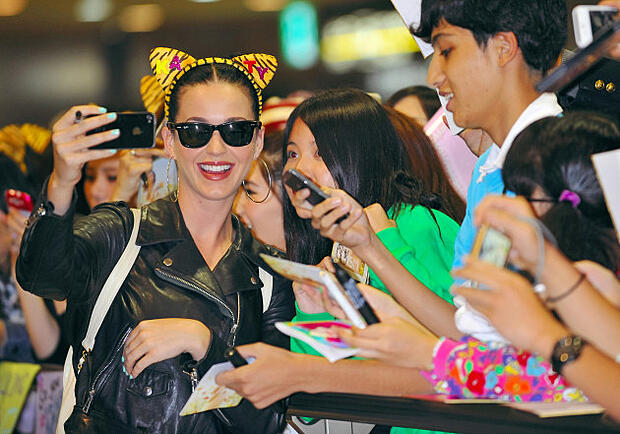 Image via thehollywoodgossip.com
Quite often when I get a new client, work with a label, or give a consultation, I'm typically met with this kind of initial requirement: "I want 5,000 more Facebook likes," or, "Get me 2,000 YouTube views this week." No problem. I can go in and pay $25 in Facebook advertising, and get those 5,000 fans. Similarly, I can promote a post containing that music video for an easy few thousand views. But then what? People like the page, they watch the video, but what next?
Anyone can build views and likes, but it takes specific, consistent, and authentic actions to garner the attention of fans who will actually keep engaging with your work on a regular basis. Am I saying that Facebook advertising is a shoddy way to get fans? Absolutely not! Facebook and other similar types of advertising for DIY artists are not only very underutilized promotional tactics, but with the way Facebook's current algorithm is set up, it's sometimes a necessity.
While any old chap can set up an advertising campaign, it needs to be paired with consistent and engaging content that keeps fans coming back for more. The key to having a successful fanbase is regular engagement, and this happens by generating true personal connections. This may be something along the lines of a unique social media plan with some promoted advertising, but other times it's a more tactful, out-of-the-box action.
Here are five ways to build personal relationships with fans that might give you that extra edge.
1. Recognize and reward loyalty
Patreon has become a go-to outlet for musicians. Not only does it allow you to raise money each time you create a new piece of work, but also the loyalty/reward system is a surefire way to reel in fans and keep them coming back for more. Much like Kickstarter, Patreon has perks for every level of donation.
This loyalty/reward system shouldn't only be confined to crowdfunding, however. There are plenty of ways to give back to your true fans. Think of perks for various milestones in your career, or even just offer incentives to folks who are really engaged on your online platforms. One of the best ways to build personal relationships is by getting in touch with that core, dedicated fan group and ensuring that you're nurturing and building on those relationships constantly.
2. Host early viewing or listening parties
This is a fun, tried-and-true way to build real relationships with your fans. Many artists and other entertainers give early access to content like videos, vlogs, or tracks to a key group of fans, such as subscribers to your newsletter or longtime supporters. You can ramp this up to optimum "personal" potential by hosting listening parties for albums and inviting your Patreon subscribers or fans who have pre-ordered your music. This is a great way to not only throw a fun event, but also connect personally, in real life, with fans.
3. Hold live chats
More and more artists are hopping on live chat channels such as YouNow to chat with fans and sometimes even debut new songs or invite fans to watch them jam. When paired with a contest, crowdfunding app, or even a simple social media announcement, this is the perfect way to get some one-on-one time with fans.
4. Record vlogs
Your social media channels should contain consistent plugs for your work, since, generally, people have an inherent curiosity about artists in which they're interested. Think about all the gossip websites or all of the Twitter accounts that center primarily around paparazzi pics of celebrities.
Now, I'm not saying you should tip off the paparazzi whenever you're headed over to Whole Foods, but I am saying that you should occasionally let your fans into your personal life in appropriate and moderate ways. Ariana Grande, for example, was an early adopter of vlogs, Vines, and Instagram clips which helped her garner a massive fanbase before she struck huge with "The Way."
Take some time and shoot a video from your living room, studio, or on the road. It doesn't even have to be music-related; talk about something funny that happened while traveling or at a show. Be fun and let fans see your face.
5. Play smaller gigs
It's quite possible that if you play too many gigs in one area, your local fans' excitement to see you will start to die out. While you should always make sure to space out your live shows properly, try to book some more intimate gigs in between, like a house concert. Being in closer quarters with your fans will give the shows a personal feel, which, in turn, will strengthen your bond with each other.
6. Always interact
This one might not be so out-of-the-box, but goodness, is it one that's overlooked. Reply to comments, ask fans questions on your social media, and dedicate time throughout the week to simply be active on Twitter, Facebook, and other outlets. Personally responding to a fan is more powerful than you think!
As a music marketing strategist, Tyler Allen works with an extensive array of artists, labels, music tech, and music retail entities. Tyler began his music industry career with Sony Music Entertainment and RED Distribution, as well as the advertising industry. He is dedicated to giving veteran artists the tools to preserve their legacy, and new artists the tools to begin theirs (as well as everything in between). Learn more at wtylerconsulting.com.