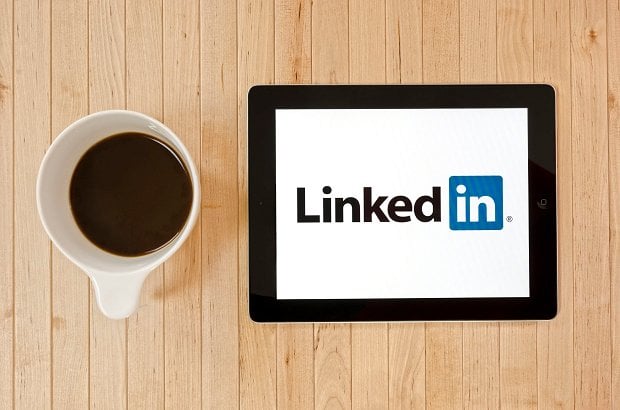 Image via forbes.com
While they're often creative, fun, crazy, and exciting, many musicians aren't know for their business skills. That's fine most of the time (you're probably not worried about your resume when you're rocking out at a festival), but if you want to make a living with your music, you're going to have to work with people in a business setting sometimes – so it would be wise to get yourself a LinkedIn page. Setting one up may seem daunting and totally out of your wheelhouse, but don't worry, it's not that hard.
And yes, since it's LinkedIn, you do have to be a bit professional. You certainly don't need to model your headshot and profile after a senior vice president from some bank, but at the same time, don't treat this like your private Facebook page. There isn't really too much to a LinkedIn profile page, but there are a few tips you should keep in mind when creating yours.
1. Have an actual photo, please
I can't tell you how many musicians or bands have connected with me on LinkedIn and don't have a real photo of themselves. I'm immediately drawn to people with actual photos as opposed to a logo or design, and while it may sound superficial, that first gut reaction is important for you to think about. On social media, people are typically scrolling through a news feed at lightning speed or only have a second to see if you were that person they met or have heard about. If you don't have an actual photo, I can all but guarantee you'll get less views and make fewer connections.
The photo you do have should be "professional," but don't worry, I'm not suggesting you go out and hire a photographer for a one-inch-by-one-inch headshot. I've been complimented on my photo – which I've also gone on to use as a picture for big speaking engagements and even the photo that appears next to every article I write for Forbes – and it was taken on an iPhone in my living room. Just take an extra few seconds to make sure you look nice – whatever that means to you – and confirm that it's a presentable photo. It doesn't take much, but having a good shot can go a long way, especially if that's all someone has to go on to begin with.
2. Fill up your page
Your personal profile on LinkedIn looks a lot like a resume, so making it look full can be tough for musicians, as they might not have had many (meaningful) jobs, instead opting to spend their time on their artistry. However, there are plenty of things that can go on your profile that aren't necessarily jobs. The site has sections for honors and awards, publications, and projects, so you should be able to fill these out with no problem.
If your band has been written up by a blog or magazine, feel free to put that in the publications section, and if you've ever been nominated for something (even small), that will look great there. Also, if you've ever worked on anything special with your music – maybe it was featured in a commercial, or you helped out with a benefit show that you also played – anything like that can go on your page as well. LinkedIn isn't just about what titles you've officially held, but what you've done with your time and effort. Don't be afraid to look back and think of all the projects you've been a part of and include them.
3. Be easy to contact
While LinkedIn is a great way to find people and connect with them initially, I can't say I personally have had many long conversations on the site. Any chat usually finds its way off the website and into email, so I put my address right on the page. Since then, I've gotten plenty of people who say they found me on LinkedIn, but reached out via email.
While not everyone on LinkedIn wants strangers contacting them, as a musician trying to grow, you should make yourself as accessible as possible. You won't be overloaded with spam, but you might end up speaking with someone who wants to work with you.
LinkedIn may sound like a weird place to meet a future contact in the music world, but you never know who you'll end up working with unless you put yourself out there and try!
Check out parts two and three of our LinkedIn series to find out how to how to become connected and LinkedIn savvy!
Hugh McIntyre is a freelance pop music journalist in NYC by way of Boston. He has written for Billboard, The Hollywood Reporter, and MTV, as well as various magazines and blogs around the world. He is also the founder and editor-in-chief of the blog "Pop! Bang! Boom!" which is dedicated to the genre of pop in all of its glory.