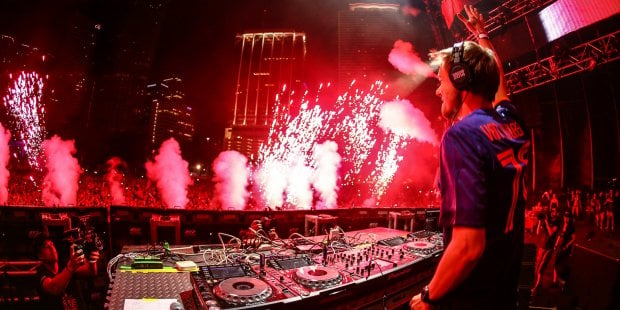 Armin van Buuren at Ultra Miami 2014. (Image via Wikimedia Commons)
There are thousands of ways to connect with your fanbase online and offline – from social media and email to house concerts and streamed shows, YouTube to PledgeMusic. This direct connection with your fans is great, but with every one of these platforms, the biggest challenge is reaching new fans.
Social media, YouTube, and search fueled by your site's SEO can facilitate organic discovery, but the process is slow and can be discouraging for ambitious artists. Instead, you need to take an active approach and seek out audiences that are already predisposed to like your music.
In this article, we'll take a look at Fluence and learn how some artists are using the platform to grow their fanbases. Shamal Ranasinghe, founder of Fluence, will be joining me for a free webinar on Thursday, January 29 at 1:00 p.m. EST. We'll take you behind the scenes at Fluence, show you how it works, and go through how real artists are reaching new audiences, growing their fanbases, and getting new opportunities. You can either watch the webinar live or sign up to watch the replay – for free!
The power of the influencer
The best way to get your music in front of a new audience and grow your fanbase is to utilize the power of influencers. An influencer can be a music blogger, a radio broadcaster, a journalist, a successful producer or musician, or a music supervisor, publisher, label, or industry person. These people have developed a group of dedicated followers – be it on Facebook, Twitter, or their blog – who listen to their ideas and value their opinions. If an influencer recommends your music, listeners are much more likely to take note than if they had seen you pop up on Spotify or Google. On top of that, influencers tend to have fairly niche followings specific to their areas of expertise and musical preferences. If you find the right fit, the followers are already inclined to like your music!
How to easily connect with influencers
Fluence is a platform that allows artists to connect directly with these influencers. As we saw above, finding the right connection is critical to making a good impression on an audience, and Fluence allows you to sort through top influencers to find the ones that will help you make the biggest impact on your music career. The key to Fluence is authenticity – this is not a pay-for-promotion model. You can submit your music directly for feedback from their team, and if they like your sound, they'll likely share your music with their following or give you a great opportunity.
Using Fluence to grow your fanbase
Zach Hurd is one artist who's been extremely successful using Fluence. He joined the platform after relocating from Brooklyn to Los Angeles in order to connect with an audience in an entirely different geographic market. He sent his newest album, A Million Little Lights, to music influencers and curators focused on his genre for feedback and ended up getting some great opportunities and exposure in a new market.
Valida Carroll, a DJ at KCRW and host of the Desert Nights series at the Standard Hotel in Hollywood gave Zach some great feedback to improve his mix and promised to play the song on air if he made the changes. On top of that, she booked Hurd to play Desert Nights – something that would have taken months of gig grinding to achieve on his own. With this one connection, his music was exposed to thousands of people on the West Coast.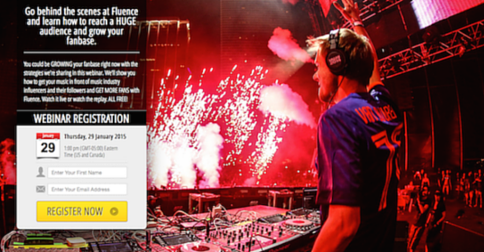 As you can see, Fluence can open up some incredible opportunities for independent artists, but there's even more to the platform than I covered in this article. We will lay all of this out and more in a free webinar with Shamal Ranasinghe of Fluence. He'll be giving you a behind-the-scenes look at Fluence. I hope you'll join us and get the specific strategies you need to start growing your fanbase and getting great opportunities.
If you're interested in learning more about how you can create a plan for success for your band or career, check out the New Artist Model, the alternative online business school for independent musicians, songwriters, producers, managers and new businesses.
Dave Kusek is the founder of the New Artist Model, an online music business school for independent musicians, performers, recording artists, producers, managers, and songwriters. He is also the founder of Berklee Online, co-author of The Future of Music, and a member of the team who brought midi to the market.